TSP Smart Spaces Favorites of 2021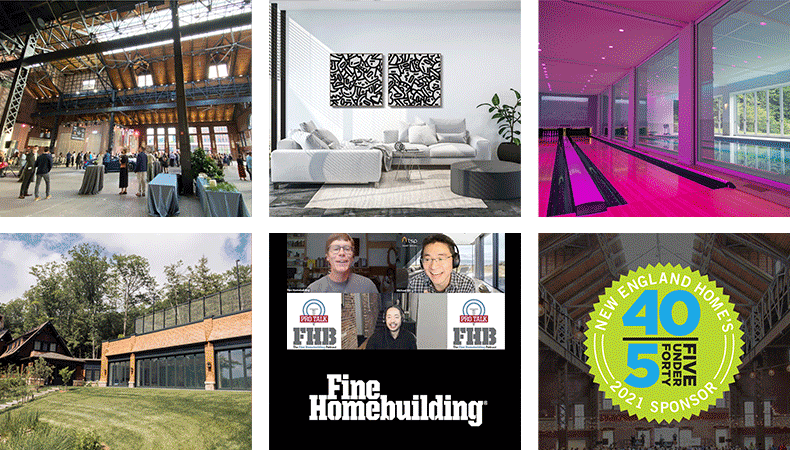 2021 was a big year for TSP Smart Spaces and the entire home automation industry. From exciting new projects, to new partners and team members, to new technologies in the smart home field, a lot happened in 2021. Join us as we recap our favorites of 2021, and feel free to share your best memories with us!
1. A lake house built for entertainment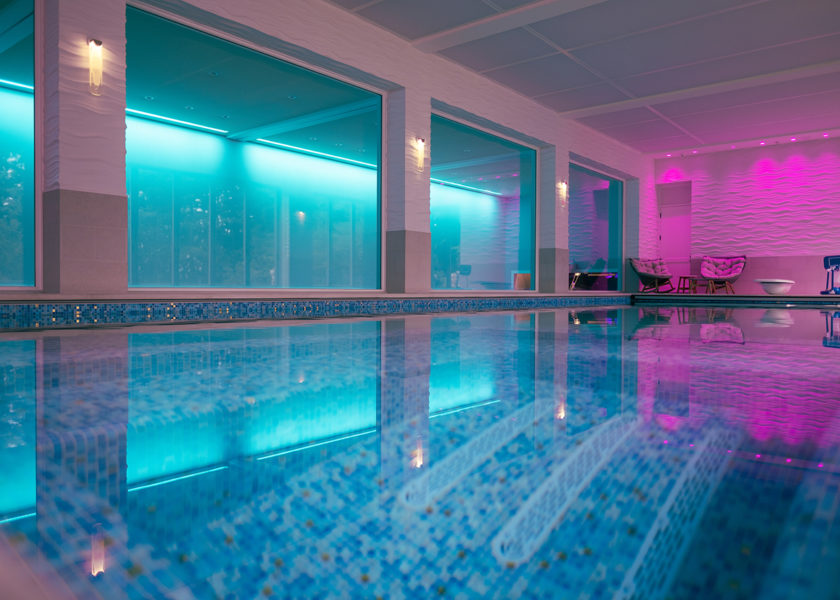 In 2021 we completed one of our most ambitious projects yet, an addition to a lakehouse in New England that features a bowling alley, indoor pool, and tennis courts, all decked out with smart home features. Not only was this project a blast to work on, but it also received some pretty big attention locally, nationally, and even across the pond in England! Dubbed Galactic Getaway for its space-themed lighting automations, this complex won Gold at the CE Pro 2021 HOTY awards (an award we won again in 2022), won twice at the BRAGB 2021 PRISM Awards, and was featured in Hidden Wires magazine in the UK. Stay tuned for even more exciting smart home projects in 2022!
2. A plethora of awards
On the topic of awards, 2021 was a big year for us! Beyond the awards mentioned above, we also won a coveted Lutron Excellence Award for our Condos with an IQ project at Austurhöfn in Reykjavik. TSP Smart Spaces also won a CRN IoT Innovators Award for the fifth year in a row. Not only is it great to win and gain recognition for projects we've been lucky enough to be involved in, but these awards also serve as a great way to recognize our architect and builder partners that we collaborated with. On the Galactic Getaway project, in particular, we had a blast working with custom builders KVC Builders, the design team at Manuel de Santaren, and the architects at Shope Reno Wharton
3. New partner – Leon Speakers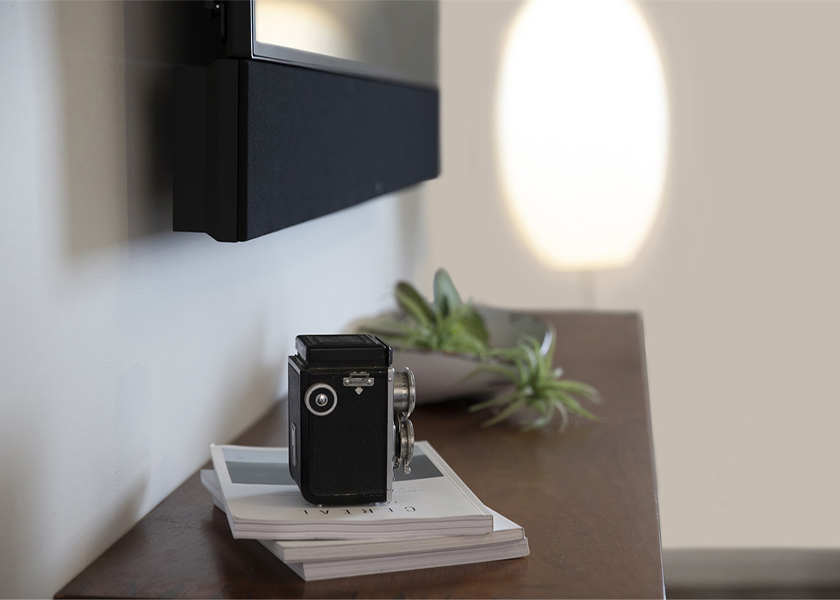 One of our favorite parts of 2021 was all the new technology added to our arsenal of smart home products. One particular new technology partner we were excited about was Leon Speakers. Our design engineer, Chase Rowe, has been a longtime fan of Leon, having demoed and tested their products at various expos over the years. This year, we finally added their diverse line of audio equipment to our toolbox. Learn more about Leon Speakers in our "Introduction to Leon Speakers" article, including their new custom artwork speakers, the Ente Soundtile.
4. New faces at TSP Smart Spaces
We were lucky to grow our team even further in 2021, adding members to the Smart Spaces and IT Services teams at TSP. We brought in Andy, Jane, and Rhiannon on the Smart Spaces team. With so much they've had a hand in already, we almost forget they're new to the team just this year. Learn more about each of them below!
Andy Gandini – Andy joins us with a wealth of prior smart home experience gained everywhere, from luxury yachts in Florida to Manhattan skyrises. As a senior field technician, you can find Andy on-site installing window treatments, setting up home theaters, or integrating a whole host of different smart technologies. When not at TSP, you can find Andy working on cars, playing ultimate frisbee, or jamming to some heavy metal.
Jane (Zhi) Li – From day-to-day financial tasks and client billing to managing vendor accounts, Jane has a hand in nearly every aspect of TSP Smart Spaces. With a master's in accounting from California State University, Jane keeps our financials on track. Outside of work, she is an avid dancer, exceptionally proficient in the style of international Latin!
Rhiannon Hayes – Joining our growing marketing team is Rhiannon! Rhiannon focuses on business development and spends her time fostering relationships with the design community, real estate developers, and general contractors. Partnerships make TSP successful, and we're thrilled to have Rhiannon on board to help continue developing these. You can find Rhiannon exploring her "backyard" of Boston with her canine companion in her free time.
Meet the rest of the TSP team!
5. Returning to in-person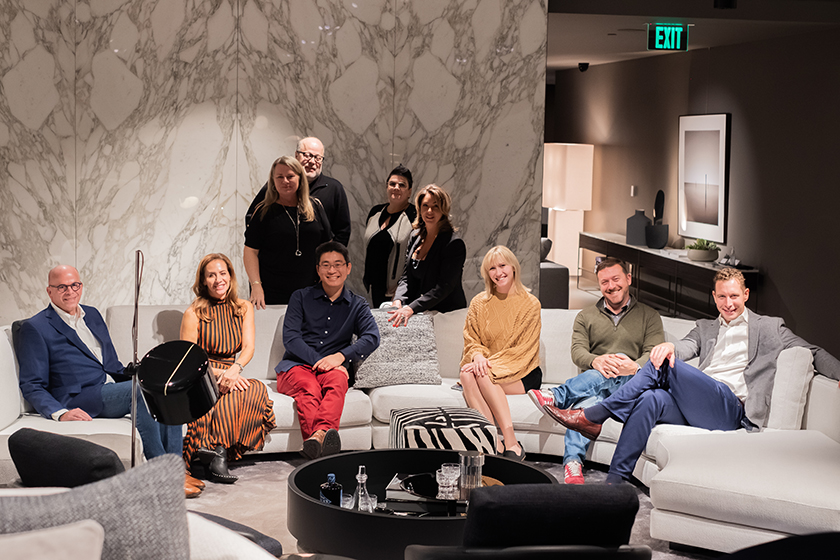 While the threat of Covid-19 may still be looming over us all, 2021 saw a return to some normalcy with in-person events. In September, we were a signature sponsor for Heather Souza at Flavin Architects for the New England Home's 5 Under 40 celebration! This was an excellent opportunity to see everyone in the design community in person and contribute to a great charity. The proceeds from this event went towards Barakat, a Cambridge-based charity working to strengthen education and literacy for women and children in Central and South Asia.
In November, we were lucky enough to partner with Minotti Boston to present an AIA CEU seminar: 'Savant – An Introduction to Smart Home Control and Automation' at Minotti's beautiful showroom. The seminars were well received, and we can't wait to do more of these throughout 2022.
Speaking of 2022, there will be more in-person events as we move to our new headquarters in the SoWa neighborhood! Stay tuned for sneak peeks of our new home. We can't wait to have you over to see it! 
6. Boston Design Week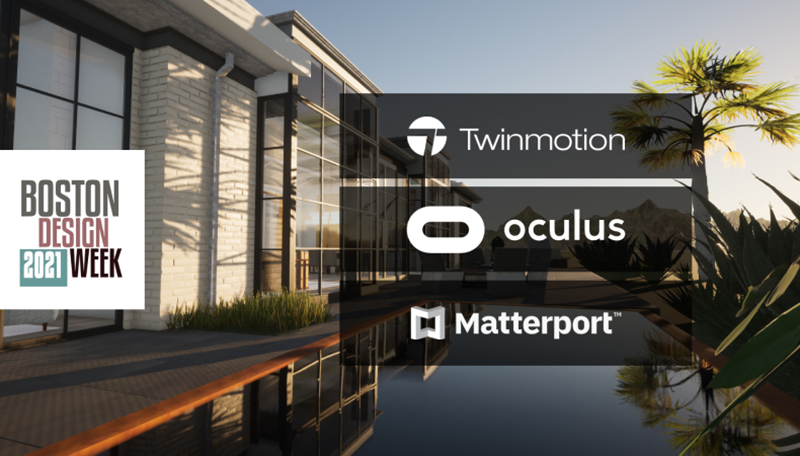 In April of 2021, we hosted a live webinar where Michael Oh and Aaron Stallings took a look towards the future. This webinar showcased how next-generation design technology changes how architects and designers bring their visions to life. They demonstrated technology from Matterport, Twinmotion, and Modus VR and how each can be applied to the design phase on projects. Check out the entire webinar here and see for yourself!
9. The Fine Homebuilding Podcast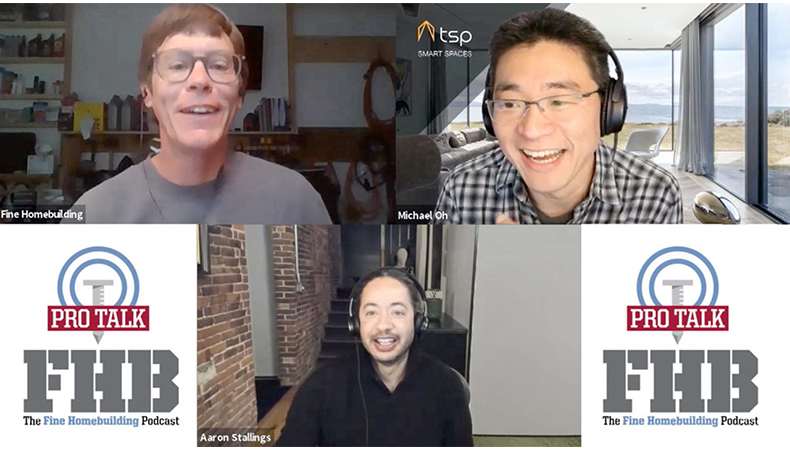 In August, Michael and Aaron hopped on The Fine Homebuilding Podcast for a chat on home automation. What ensued was a fun and robust discussion about smart technology, what it can do for your home, and how TSP Smart Spaces is helping clients build the smart home of their dreams. Check out the full episode and make sure to follow The Fine Homebuilding Podcast for more exciting discussions.
8. Josh/AI voice integration with Lutron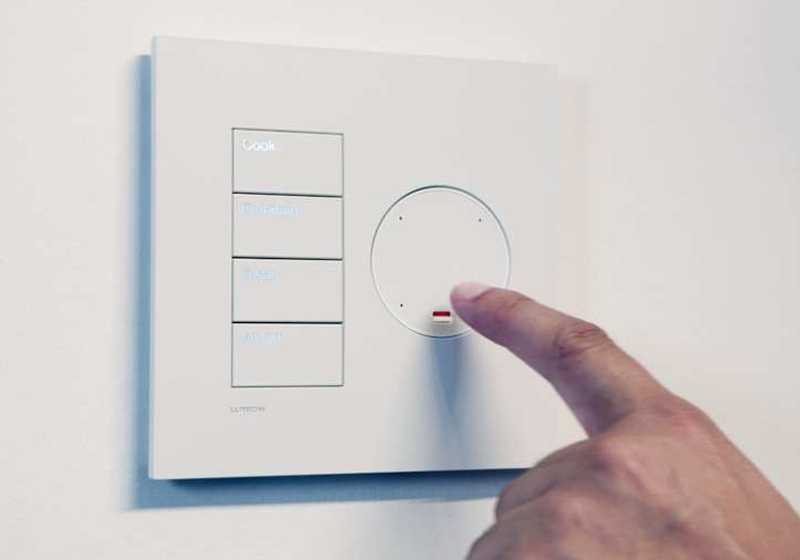 Wrapping up our favorites of 2021 is the announcement that Josh AI will integrate its voice controls with Lutron. While everyone has a preferred way to control their smart devices, voice control remains one of the most popular. 
"By adding this solution on projects, dealers are providing endless possibilities to their clients and giving homeowners an aesthetically pleasing solution that is at the forefront of innovation," says Samuel Chambers, Senior Director of Luxury Residential at Lutron.
The Josh.ai-enabled wallplate will be compatible with Lutron's top keypads, including Palladiom, seeTouch, and Pico. This voice control will allow users to fine-tune their lighting and other smart home devices beyond what they can achieve with physical buttons. To learn more about the new partnership, check out our article on design-driven lighting control.
Looking forward
In retrospect, 2021 was a great year for not just us at TSP Smart Spaces but the entire home automation industry. While we look back with some fond memories of 2021, we can't help but start to look forward to 2022 and all that it has in store for us. Stay tuned for more in-person events, new faces, cutting-edge technology, and exciting projects! Ready to turn your smart home dream into a reality? Contact us to get started!