11.30.2021
TSP Wins at the 2021 Lutron Excellence Awards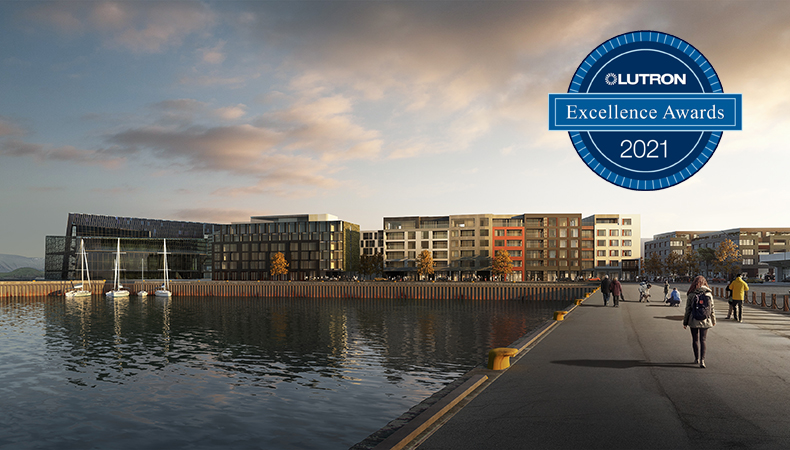 We are thrilled and honored to have won at this year's Lutron Excellence Awards. Established in 2003, the Lutron Excellence Awards competition recognizes the world's best projects that use Lutron light, shade, and temperature controls, Lutron Ivalo fixtures, Ketra Lighting, and more.
More than 100 of Lutron's residential system providers have won a total of 160 Excellence Awards since the competition's beginnings. This year, TSP Smart Spaces join those ranks. Our Austurhöfn project (Condos with an IQ) won for Best RadioRA2 Project. The Lutron Excellence Awards recognize the biggest and best home automation projects worldwide, meaning we were up against some of the biggest markets in the world (the UK, China, the Middle East).
About Austurhöfn:
Located in Reykjavik's historic Old Harbor, Austurhöfn offers more than 70 classically-designed smart apartments. Featuring sweeping views of the bay and the center of Iceland's capital city, Austurhöfn sets a new standard of luxury living. Every unit features cabinetry, appliances, and fittings from renowned European manufacturers. To distinguish Austurhöfn as a staple in upscale homes, the developers brought customization to a whole new level accommodating the diverse range of needs and lifestyles seen in potential homebuyers.
In 2019, we at TSP Smart Spaces were approached to establish smart technology solutions for their new luxury condominiums. What occurred was an exciting collaboration between multiple teams spanning across the US, UK, and Iceland to provide a myriad of smart apartment packages and options for potential buyers.
---
See the full list of award winners here.
Interested in bringing smart technology into your residential home or multi-unit residential? Contact us to begin your smart home journey!