The Importance of IT Prowess in Home Automation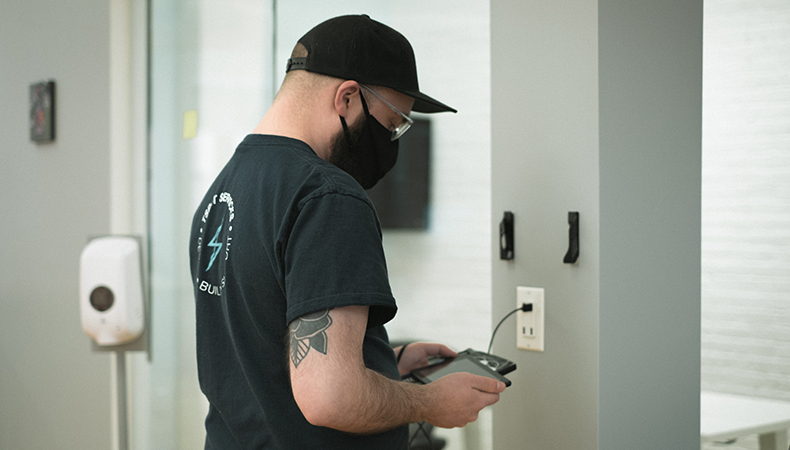 Smart home technology can open the door (sometimes literally!) to incredible experiences in the comfort of your own home. From automations that make your day easier to the ability to control your entire home when at work or on vacation, a smart home can improve your daily life in some pretty drastic ways.
Without a strong network and technology-based integrator supporting you, your experience can become frustrating and inconsistent. It can even put your personal information at risk. When choosing a smart home services integrator to design and build your smart system, it's crucial to factor in their IT prowess and networking background in the equation. Read on to learn why it's important to consider IT at every step of your smart home build and beyond, as well as how TSP Smart Spaces checks that box through our strong IT history and smart home support services.
Multiple access points for whole home coverage
If you're relying on a single router setup your ISP provided, odds are you aren't getting the best signal in every room of your home. You probably have a room or two you know you can't work from home in. Or you realize streaming Netflix just isn't consistent in certain areas. If you're already using smart home technology, you might notice certain lights just don't respond on command. Or your security cameras take excessive time to load the feed. 
All of these situations are why partnering with a tech-savvy smart home services integrator is essential. An integrator with a strong IT background will understand how the architecture and materials in your home impact network strength and range. To plan and design your home network, they first will perform a Wireless Site Survey. This survey scans and tests the current network, showing strength, noises (causing wifi reliability issues), and overall coverage. With this data, you can determine the best router to use and where to strategically place additional access points (APs) to ensure your entire home is covered.
A protected network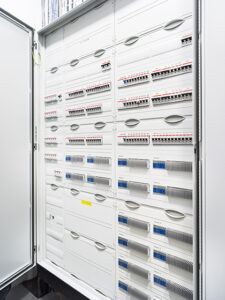 Any time a device connects to the internet, it's at some risk of compromising your data. Malware, spyware, ransomware, and a whole host of other "-wares" can compromise unprotected devices. This danger is amplified tremendously in a smart home, as a typical smart home can have dozens, if not hundreds, of connected devices. If you have your smart home devices on the same network as your home computer or work computer, you're putting both your personal and company data at risk.
A well-built network partitions your home network using multiple VLANs (virtual local area networks) to ensure that a single breach doesn't impact everything you own. Your smart home devices can live on a separate network from your personal computer. And your work computer can operate on an independent network from both. With VLANs in place, it is much easier to contain damage, isolate the breach, and deploy a fix where necessary.  
The most basic protection you should have in place for your network is a firewall. Using a firewall from a reputable company (we prefer Meraki), set up correctly by a professional, you can prevent most attacks from penetrating your network. 
Why we prefer Meraki
Meraki allows us to set configurations and store them in the cloud. This means that we have the ability to makes changes to your wireless network remotely without disturbing your home life. Their customer service and support is incredible too. When access points break or have hardware issues, they are easily replaceable thanks to active licensing. Once replaced, our cloud-saved configurations allow us to return your network to normal easily. 
Learn more about the importance of home cybersecurity in our article: Why Your Home Cybersecurity is More Important Than Ever.
Smart home support
"You wouldn't install a security system that alarms to nobody. With that same logic, if the network or a device in your home falls offline, you want someone to be responding to that. With our background in IT services, we're there and watching for that – allowing the team to respond proactively when things go wrong." – Adam Fisk, Director of IT Services.
Even with a robust network that covers your entire home and is well-protected from cyberattacks, smart home support is essential for keeping your home operating as you expect it to. Devices need updates for new features or newly found vulnerabilities. Your system might not work perfectly after an extended power outage. Or, you might just want to install a new automation or scene to make your life easier. Investing in smart home support with an integrator who provides these services keeps your system operating correctly.
When choosing an integrator, ensure they provide smart home support services for the system they install. This service should include onsite checkups, regular software updates, and remote monitoring to tell when something goes offline. Even the best set-up smart homes will run into issues from time to time. You want an integrator who can quickly diagnose and fix those issues when they arise. Your smart home devices need regular updates. Having a smart home services integrator with support services in place saves you the hassle of manually updating dozens, sometimes hundreds of devices.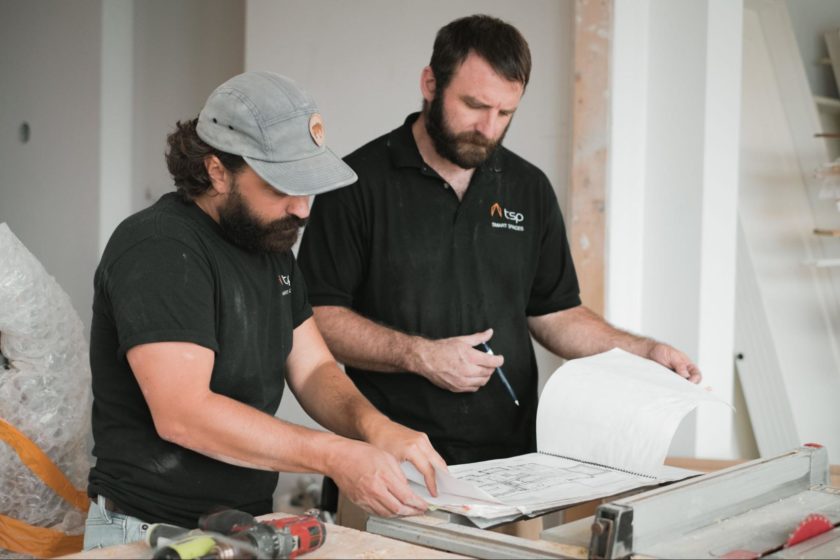 Why TSP is the right fit
From our humble beginnings in an MIT dorm to becoming a reputed Managed Services Provider (MSP) throughout New England, our history is steeped in technology. TSP Smart Spaces is uniquely positioned in the home automation industry to ensure your network is set up for success. Our smart home services are backed by our IT division, TSP IT Services. This means that our smart home clients get the same level of service and support our IT clients receive. Our home automation clients receive the same care as some of our biggest clients. These include the Boston Celtics, Accel, Santander, and more. A dedicated help desk team and 24/7 monitoring. 
One of the strongest aspects of our smart home support is our remote capabilities. We can usually troubleshoot, update, and change smart home systems without needing to come onsite. Not only does this save money, but it ensures your smart home support doesn't interrupt your daily life. With consistent monitoring of your systems, we often become aware of issues and deploy fixes before you're even aware of them. This keeps your system up to date, protected, and working as you intend it. 
Contact us today to bring network reliability, protection, and smart home support to your home. Learn more about TSP IT Services and meet the team behind our proven smart home services. 
Further reading: DIY Smart Home Solutions vs. Professional Integration
---
---