DIY Smart Home Solutions vs. Professional Integration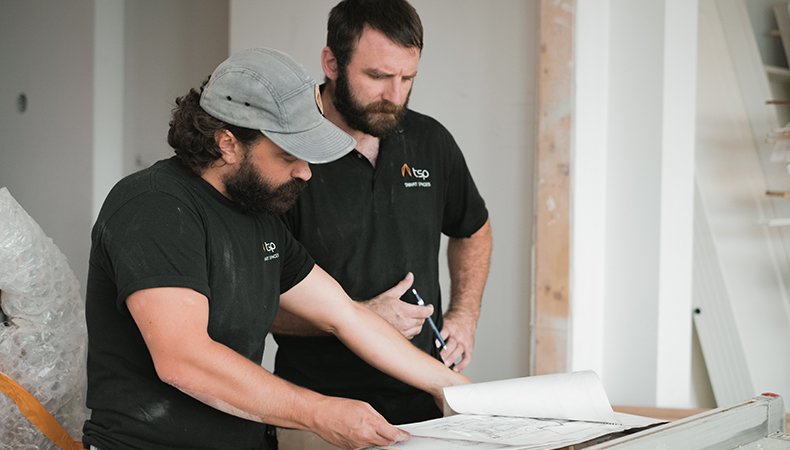 Go to any store like Best Buy or Home Depot, and you'll find DIY smart home systems products galore. Many of these stores are beginning to have entire sections dedicated just to technology you can control with your phone or voice. Amazon Alexa-enabled devices, Phillips Hue lightbulbs, Nest cameras, and more are available and easy to install. The once futuristic idea of a smart home has never been more attainable and affordable. 
With all of these solutions so readily available, why would you pay for a smart home integrator? Why spend the time and resources having someone come to your home, design a system, and install it when you can theoretically do this yourself on a rainy Saturday afternoon? 
1. Scalability
If you live in a one-bedroom apartment and just want a few lightbulbs to control with your phone or a smart thermostat, going DIY isn't a bad idea. It's a fun way to play with different colors in your room, have lights turn on every night as the sun sets, and experience a small part of what smart home automation has to offer for yourself.
But what happens when your home is 4,000 square feet or more, and you have multiple floors, bedrooms, or even a guest home you want to control? Suddenly you need dozens, if not hundreds of smart devices, each with their own programming and automations. Add smart shades & blinds, security, and AV on top of that, and suddenly your Saturday afternoon project has turned into something much more. 
This is where a smart home integrator is needed. An integrator is familiar with how best to set up a smart home system to scale. They also have the experience to help you pick the best products that work in a large system. They source from industry-proven solutions like Savant and Lutron to build your smart home. 
2. Design Customization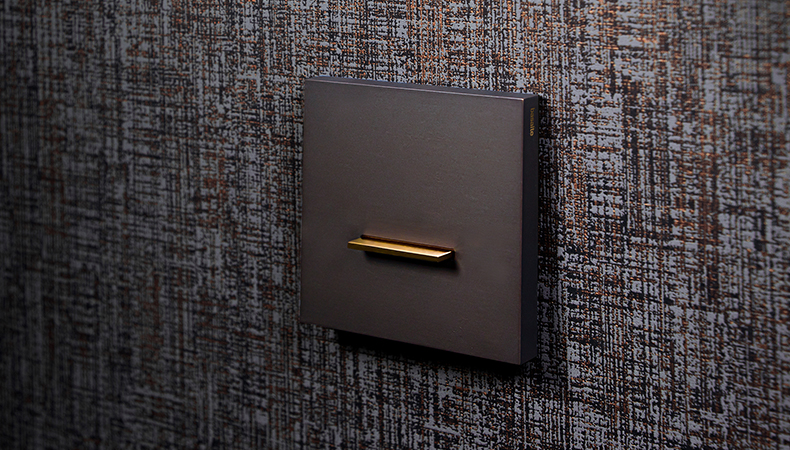 DIY home automation systems aren't focused on design. They're made to be affordable and be easy to install for even the least tech-savvy among us. Maybe your ring doorbell comes in a few different colors. Or your Amazon Alexa has some different styles to choose from. But odds are, the smart home products you pick up at Home Depot aren't going to match your home's interior. Again, this is probably not a huge deal for someone renting an apartment. But if you spent money and time meticulously designing the interior of your home, shouldn't your technology match your design, or at least be discreet enough not to clash? 
Smart home integrators often work directly with interior designers and architects (at least we do at TSP Smart Spaces!), to ensure the technology installed in your home doesn't take away from your specific design narrative. By utilizing design-led solutions from company's like Amina (creators of the Invisible Speaker!), Leon Speakers (check out their custom Ente Soundtile), Basalte, and more, you can ensure your technology either accents your home's design, or is discreet enough to not interfere.
3. Full Integration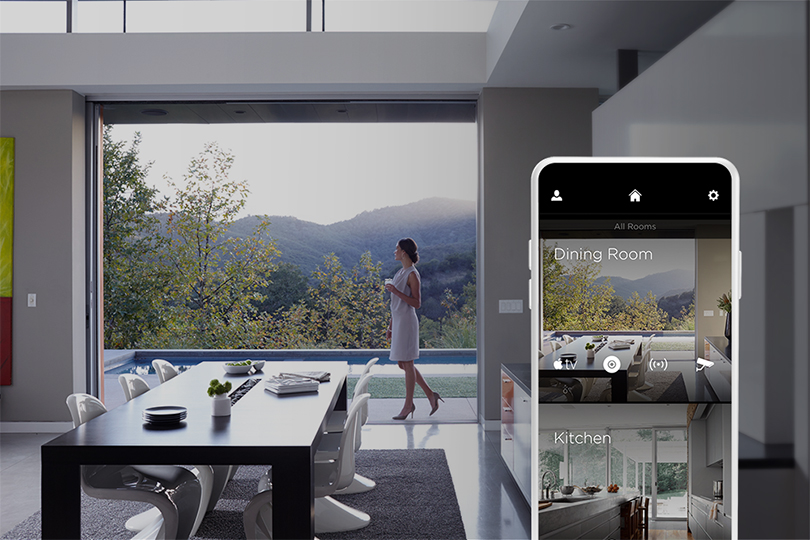 A smart home is more than just a lightbulb and a smart lock you can control with your phone. It is an experience created by integrating lighting, shades & blinds, security, audio, video, and more under one umbrella of seamless control. When you go the DIY route for your smart home, you're dealing with lights from one company, automatic shades from another, and so on. By the time you pick up all the products you need, you've got a lot of solutions from just as many different companies. Tying them together into one control system is a nightmare and often impossible. 
This is why you need a smart home integrator. They will work with you to determine what solutions you need and help by finding solutions that integrate seamlessly with each other so you don't have to open a different app for each piece of technology in your home. An integrator will help install solutions that work in harmony with each other. An excellent example of this is how lighting and window treatments (smart windows and blinds) work together to provide consistent lighting in your home and save on your utility bill (more on that in our article on automatic window treatments).
4. Security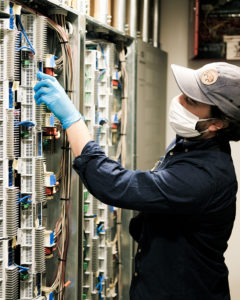 Whenever a device in your home connects to the internet, you're vulnerable to having your data stolen. While this might sound like a bit of a downer, it's the reality we live in today. Connecting to the internet leaves us open to potential phishing scams, ransomware attacks, and DOS attacks. Our workplaces often have security measures in place to protect us against most of these threats. But our home networks are woefully unprepared. And by adding various smart home devices to our home network, we're only making the target on our homes larger for cybercriminals. In 2021, IoT (Internet of Things, i.e., smart devices) cyberattacks nearly doubled over the previous year. And 1.51 billion breaches occurred in just the first half of the year! (source: Residential Tech Today) 
There is no bullet-proof way to prevent all cyberattacks. But there are steps that can be taken to mitigate the risk your smart home adds to your home network. From setting up VLANs and firewalls (more on these here), to consistent monitoring and updating software, a good smart home integrator will help set up your smart home the right way. Read more about the importance of finding a smart home integrator with IT prowess here.
5. Reliability and Consistency
At TSP Smart Spaces, we often say "No smart home is worth having unless it works well." If you're spending an inordinate amount of time every week reconnecting your smart light bulbs, reprogramming your automations, or fussing with Spotify on your Sonos app, is your home really that smart? Working with a tech-savvy integrator has benefits beyond just the security we detailed above. They will also structure your home network so that your smart home stays connected in the event of an outage. Suppose you do go offline for an extended period. In that case, they can ensure that your custom configurations and automations are saved. Ready to be re-implemented when your power is back up and running. 
6. Support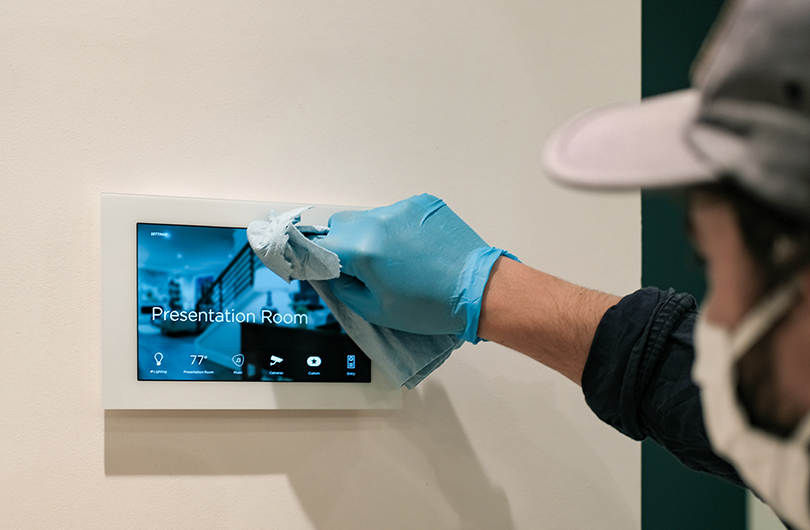 Many of us are particularly interested in smart devices because they let us control our homes when we're not there. This could be a vacation home you want to monitor the temperature on. Or remoting into our cameras to check on the cats while we're at work. One of the biggest benefits to smart devices is the control they give us, no matter where we are. But just like any other part of your home, smart home devices will stop working as intended at some point. If this happens while we're away, there's not a lot we can do about it. But, by partnering with an integrator for our smart home support, we can trust that when things go wrong in our smart home, they can usually be diagnosed and fixed. This is often before we even notice something is wrong (and often without even having to enter your home). 
This article is not meant to dissuade you from trying the DIY solutions you find at your store. Have you always been curious about smart homes? Buying an Amazon Alexa or smart light bulb isn't a bad way to get started. But when you want to bring a full smart home solution to your home and experience how it can transform your life, ditch the DIY devices and bring in a professional. Ready to get started on your own smart home journey? Contact us today for an onsite consultation and assessment!
---
---
Further reading: Benefits of Smart Lighting