3 Key Benefits That Smart Lighting Can Bring to Your Home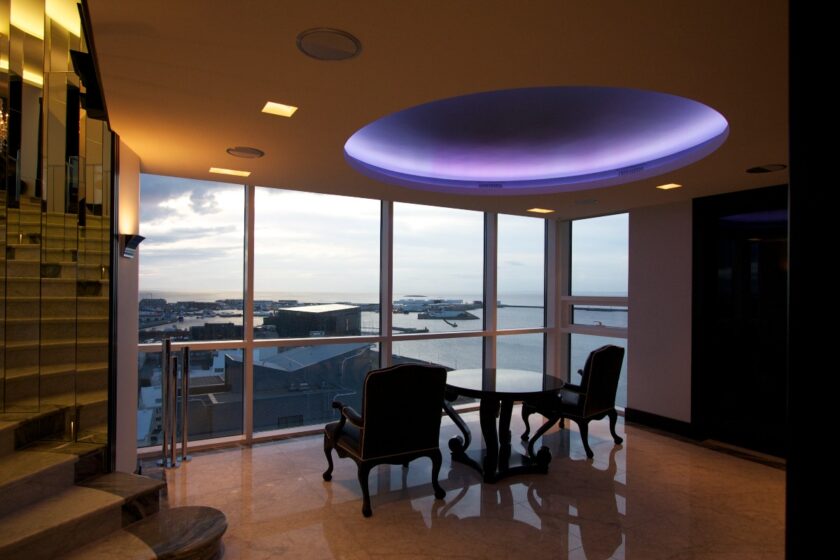 The benefits of smart lighting are clear from the start. It allows you to personalize the lighting in your home to fit any mood or activity. From setting smart space automation schedules that synchronize with your daily routine to giving you the power to control your entire home across a single device, smart lighting turns once futuristic ideas into everyday realities.
There are a diverse range of solutions from DIY solutions such as Phillips Hue and GE to more advanced whole-home solutions from USAI and Lutron. It's never been more accessible for homeowners to bring intelligent lighting into their lives. The diversity offered in available solutions allows homeowners of all budgets and levels of expertise to experience the benefits of smart lighting.
TSP Smart Spaces has been installing and integrating lighting solutions into smart home automation projects for well over a decade. As a result, we continue to see the exceptional experiences that smart lighting creates firsthand. Learn about the three most recognizable and distinct advantages smart lighting brings to the comfort of your home.
Flexible Control Through Smart Lighting
Whether you have smart lighting or not, you have preferred lighting 'scenes.' Most of us have at least some preference for brighter energetic light at certain times, dimmer and warmer light at others. Often though, the hassle of manually setting every light in your home to fit every changing activity or mood outweighs the benefits. Smart lighting solves this challenge by bringing these preferred scenes to life in your home.
The growing popularity of ecosystems such as Savant Home Automation, Apple Homekit, Google Home, Alexa, and josh.ai, has brought on advanced ways of controlling your smart home with little effort. Available on a myriad of devices, remotes, keypads, or even your voice, these solutions are built for you to control your home the way you want to. The ability to set programmed 'scenes' with simplicity allows you to set your lighting preferences in a way that reinforces your unique needs and lifestyle. It takes the heavy lifting out of manually setting every light in your home every time your mood or activity changes.
With the flexibility to control your home's lighting from anywhere, you can turn on a light in your home to detract burglars and give the impression that someone is home, even if you're half a world away.
Natural Lighting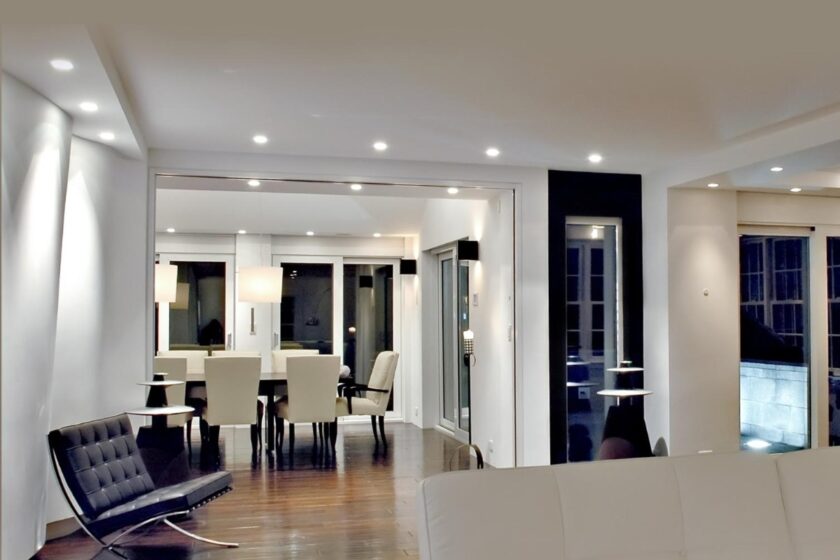 We all have an inner clock that our body uses to regulate itself. This biological process, called our Circadian Rhythm, helps our bodies fall into natural patterns, letting us know when to eat, sleep, wake up, and work. Until very recently in human history, this process has been primarily driven by the sun's natural pattern and the light it provides. With humans spending increasing amounts of time indoors and our ability to create artificial light, this circadian rhythm is easily disrupted. Therefore, it can affect our sleep patterns, concentration, memory, and overall health.
This is where the benefits of smart lighting comes in with a solution. Smart light bulbs can be automated to mimic the sun's light throughout the day, bringing the power of sunlight into your home. This automation goes beyond simply turning your lights on or off when the sun rises or sets. For instance, smart lighting can be set to not only brighten or dim with the sun, but adjust with its natural color temperature too.
Most smart lighting solutions allows you to bring natural light into your home. However, no other company harnesses natural light's dynamic power as Ketra Lighting does. Ketra uses technology that shifts temperature and intensity along a near-infinite spectrum. Above all, it replicates the sun's natural light by bringing synergy and productive living to every aspect of your home.
Energy Efficiency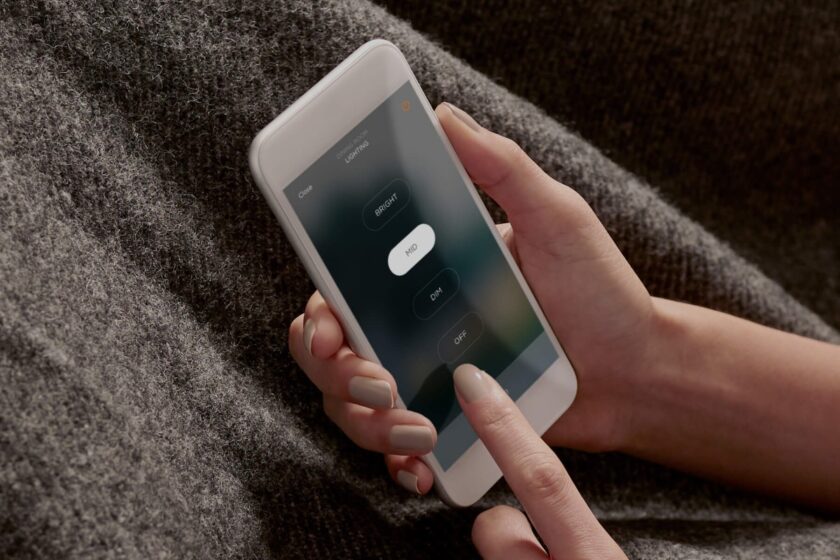 The Savant Pro App allows you to control your home's lighting no matter where you are.
Are you worried about the environmental impact your lighting creates? Is your electric bill climbing too high with all your home's lighting? Ever come home from shopping or a vacation to realize you left on a light or two in your home?
Smart lighting can help to alleviate these challenges by increasing energy efficiency while decreasing costs. On their own, LED bulbs use up to 75% less energy than conventional light bulbs. They also last for up to 50,000 hours (20 times longer than halogen and 50 times longer than incandescent – source). A smart lighting system can make even traditional incandescent or halogen bulbs more efficient by automatically managing usage.
Occupancy sensors can turn on lights when you enter and automatically turn them off when you leave. Kids never turn off the lights when leaving the bathroom? That's OK, your house will do it for you. You can turn off all of the lights in your house at the touch of the button.
No longer do you have to wonder if you turned off the bathroom light before leaving the house. Our "all off" scene ensures that your lighting takes zero energy while you're away. This can help you make sure you're not needlessly wasting energy.
Your Next Steps to Smart Lighting
Are you interested in bringing the benefits of smart lighting to your life? Start your smart home journey by contacting us to connect with a member of our home automation team. Are you interested in seeing how other smart home technologies can similarly improve your life? Learn more about smart shades, security, AV, climate control, and smart home support for your residential home, and even see smart home technology solutions in action! TSP Smart Spaces has been leader in home automation in Boston for over a decade, installing smart lighting solutions in homes across the globe.
---
---