5 Reasons You Should Consider Ketra Lighting for Your Luxury Home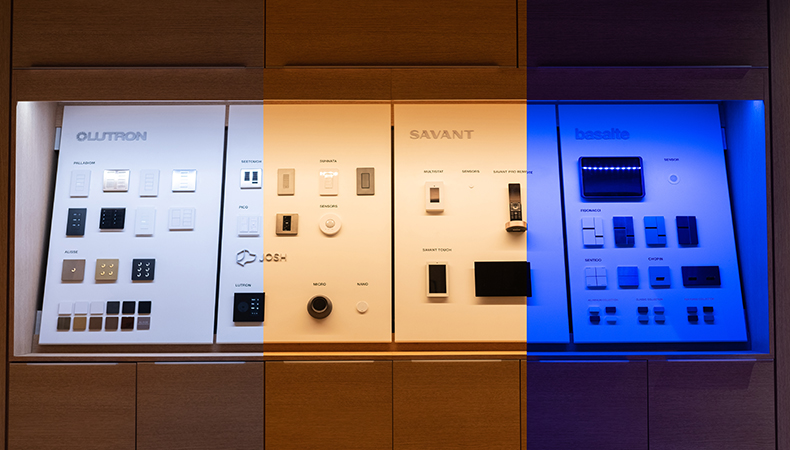 Unlocking the power of light beyond just a simple utility, Ketra leads the lighting industry in innovation and artistry. Through a seamless partnership of natural light and cutting edge technology, Ketra has brought about the next generation of illumination.
Ketra Lighting is used across the world in museums and art galleries. It even aids artists in bringing their creations to life, the way they were meant to be displayed. But why do you need Ketra Lighting for your home? Most importantly, Ketra provides endless customization, natural lighting, enduring longevity, and personalization for any activity or mood.
1. Endlessly customize your home's lighting
"Having Ketra is like getting the biggest box of crayons in the world to work with." – Jake Ludemann, Lighting Designer at Nelson-Atkins.
Typical LED light sources produce a single color temperature, locking you into a "fixed curve" with a minimal range of whites. However, Ketra's dynamic spectrum lighting offers a range of personalized colors not seen before in home lighting. Utilizing a multi-channel tunable light system, Ketra can produce the widest spectrum of white color available today, from 1,400K to 10,000K, empowering homeowners with a vast palette to customize their home's lighting. In short, with Ketra Lighting's ability to interface with today's most popular smart home products, there is no limit to the creative possibilities in lighting your home.
2. Bring natural light indoors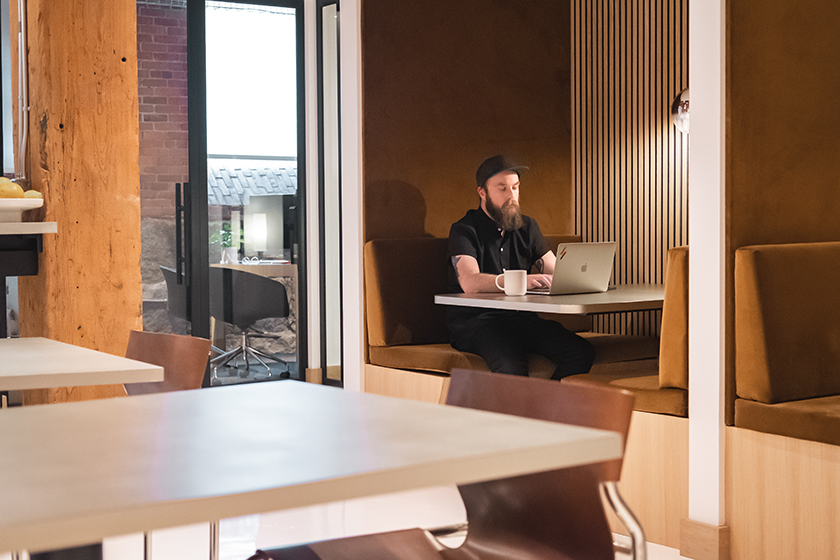 Harness the power of the sun and enhance your comfort and wellbeing with Ketra's Natural Light. Humans have evolved for thousands of years alongside the natural light of the sun, working and responding to the sun's conditions. Bringing this synergy and energy into our homes is essential for comfortable and productive living.
Ketra's Natural Light utilizes proprietary technology that shifts color temperature and intensity across a dynamic, near-infinite spectrum. For example, it can replicate outdoor lighting from the blue glow of dawn to the golden intensity of dusk and everything in between.
3. Personalize your lighting to fit any mood or activity
No matter your mood or activity, Ketra Lighting can be personalized to adapt to the needs of any space in your home. Looking to wind down for the evening and relax? Set your lighting to favor warmth and softness, replicating the relaxing glow of the evening sun. Looking for an environment to inspire creativity and increase your workflow? Set your lighting for a more cool and crisp feel, allowing you to work with confidence surrounded by bright, energizing light. Whether you're hosting a party or curling up with a book for the evening, Ketra Lighting adapts to any environment or mood.
4. Tune white light to unlock your home's vibrancy

"With Vibrancy, the colors are just how they're supposed to be. It's every artist's dream to see their art in a prime environment. With Ketra light, the experience is real." – Sebastian Vallejo, Artist
Take the personalization of your home to a whole new level with Ketra Vibrancy. Vibrancy empowers homeowners to tailor not just the color of their lighting, but the white light as well. This allows you to enhance and illuminate your space in previously unachievable ways. Utilized by some of the most renowned museums in the world, Ketra Vibrancy fine-tunes every aspect of your home, from furniture and objects to the art hanging from your walls, showcasing them exactly as their creators intended.
5. Trust your lighting's colors with Ketra color lock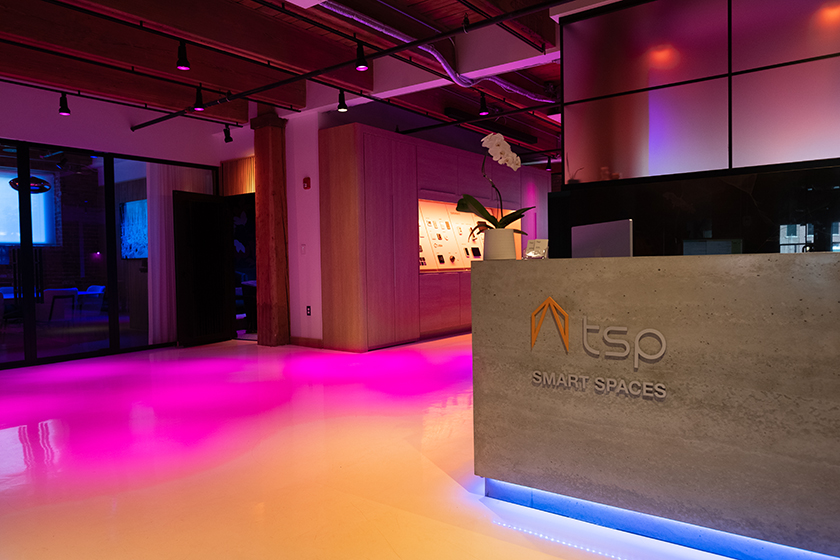 Over time, LED bulbs can degrade in both color quality and strength. However, this isn't the case with Ketra's lighting; Color Lock actively preserves color throughout the life of the light (Ketra Lights last for 50,000 hours, or over 17 years!) This state of the art preservation system features optical and thermal control mechanisms. These constantly monitor light output and automatically adjusts to maintain color consistency.
The Experience Lab
In 2022, we launched our new combined office and showroom, designed to be an immersive experience for our clients and partners. The aptly named Experience Lab re-envisions the showroom as a space to demonstrate comfort, entertainment, security, and productivity.
---
Interested in bringing Ketra Lighting to your luxury home? Contact TSP Smart Spaces' home automation team and begin turning your space into a smart space. See Ketra in action in this home automation technology project!
---
---
Further reading: Benefits of Smart Lighting