5 Key Benefits That Smart Home Lighting Can Bring to Your Home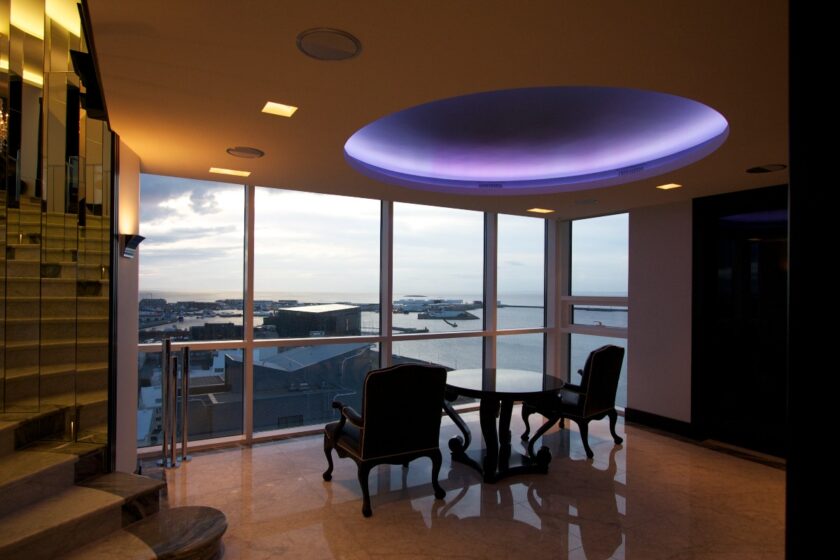 The benefits of smart lighting are clear from the start. It allows you to personalize the lighting in your home to fit any mood or activity. It also allows you to set smart space automation schedules that synchronize with your daily routine. But this is just the start of the benefits smart home lighting can bring to your space. Read on to learn five of the biggest benefits smart lighting can bring to your home.
1. Flexible control through smart lighting
The core reason smart homes are so successful comes down to personalization. Smart home technology allows you to control your home the way you want to. That means voice control for some, customized automations for others, and design-led keypads for those who prefer a more tangible way to control their homes. Of course, many smart homes have a combination of all of the above, allowing them full control over the technology in their home.
This is especially true with smart home lighting. If you think about all the lights in your home, there are probably more than you think. From bedside lamps or hallway lighting strips to outdoor lighting, there's a lot to turn on and off every day. But thanks to smart bulbs, you can group lighting together and turn on entire rooms with a single tap of a keypad, illuminate your entire home with a single voice command, or control your outdoor lights through a remote control. This is not only a convenience to make your life easier, but ensures the lighting in your home doesn't go to waste and remain unused daily.
2. Bolster your home's design with design-driven keypads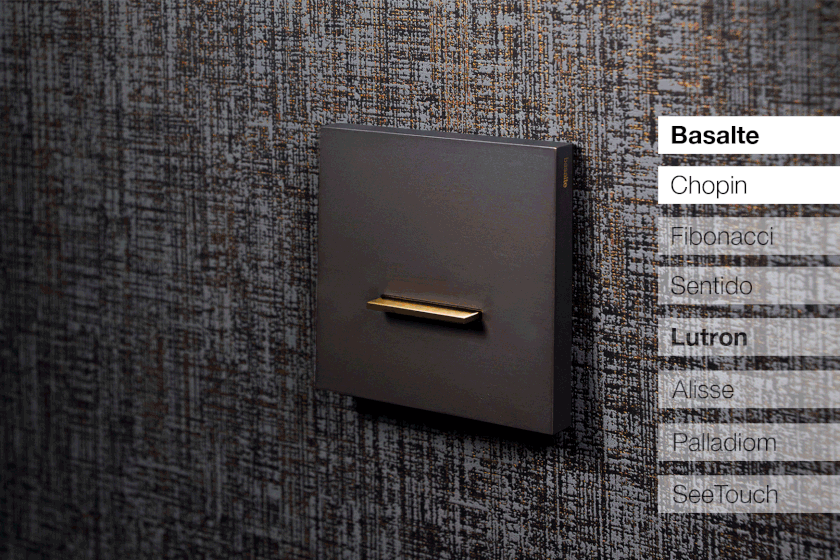 Speaking of flexible control, design-driven keypads from Lutron, Basalte, and more have rendered the traditional lighting switch a thing of the past. No longer do homes require a basic white light switch in every room, detracting from your home's interior design. Today's lighting controls focus on seamlessly blending with your home's design. Available in a variety of colors and luxury finishes, Lutron keypads enable control of lighting, shades, music and more from an intuitive wall control. Every button can be programmed to fit with your lifestyle whether you want a button to simply turn on the room, or a button to start a party scene.
3. Harness the power of natural lighting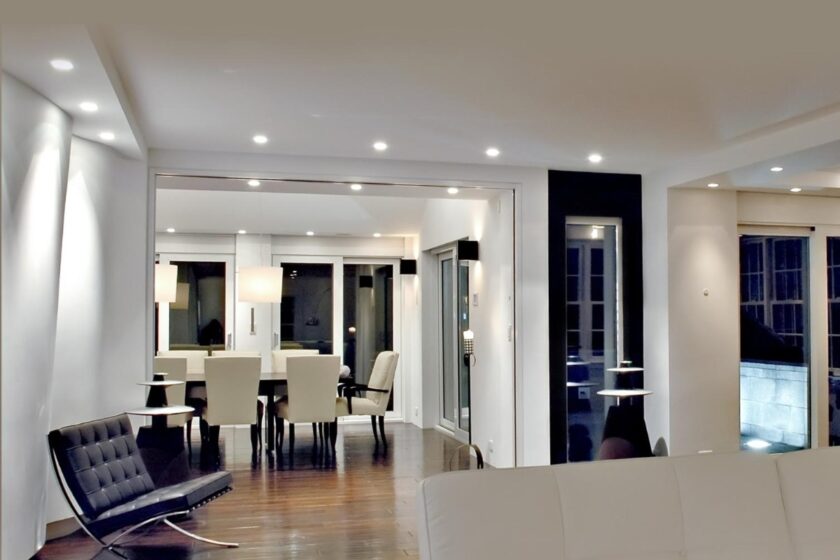 We all have an inner clock that our body uses to regulate itself. This biological process, called our Circadian Rhythm, helps our bodies fall into natural patterns, letting us know when to eat, sleep, wake up, and work. Until very recently in human history, this process has been primarily driven by the sun's natural pattern and the light it provides. With humans spending increasing amounts of time indoors and our ability to create artificial light, this circadian rhythm is easily disrupted. Therefore, it can affect our sleep patterns, concentration, memory, and overall health.
This is where the benefits of smart bulbs comes in with a solution. Smart light bulbs can be automated to mimic the sun's light throughout the day, bringing the power of sunlight into your home. This automation goes beyond simply turning your smart lights on or off when the sun rises or sets. For instance, smart bulbs can be set to not only brighten or dim with the sun, but adjust with its natural color temperature too.
The Ketra difference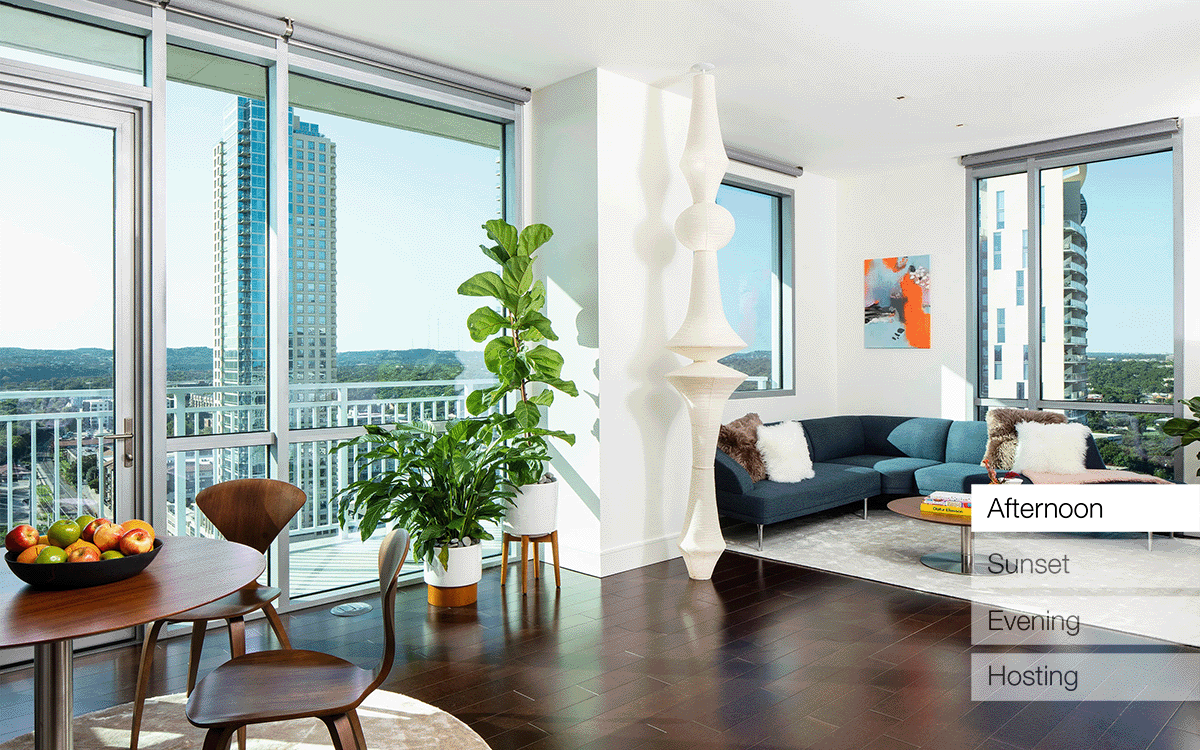 Most LED lighting solutions allow you to bring natural light into your home. However, no other company harnesses natural light's power as Ketra Lighting does. Ketra uses technology that shifts temperature and intensity along a near-infinite spectrum. So not only are Ketra smart bulbs the perfect solution for emulating the sun's natural light in your own home, it's dynamic spectrum lighting offers a range of colors not seen in other solutions. This is perfect not just creating a party atmosphere, but Ketra lighting can be used to illuminate artwork and furniture in your home in ways store-bought smart bulbs can't. Another benefit to Ketra is their dimming capabilities. While a standard dimmer switch can only get down to 10% or so, a Ketra smart bulb can dim to .01% power, giving you true control over each light.
Want to learn more about Ketra Lighting? Check out our article on why you should consider Ketra in your home.
4. Energy efficiency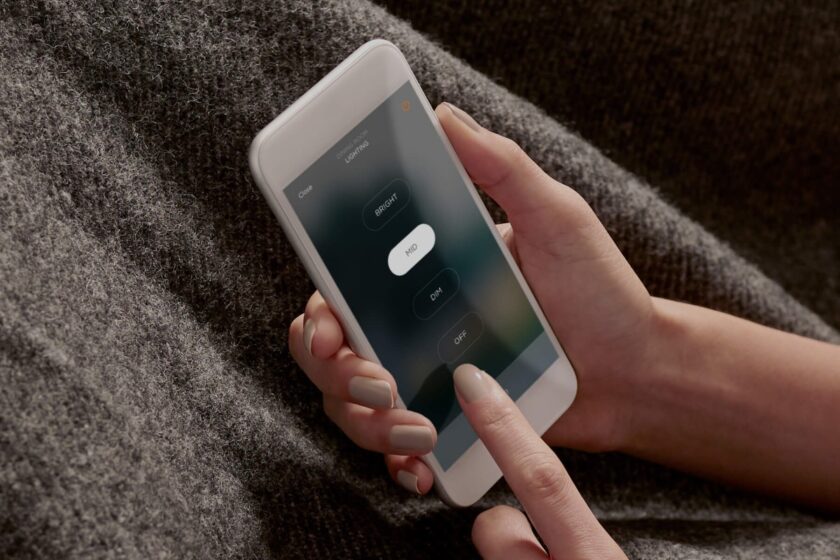 Are you worried about the environmental impact your smart lights create? Is your electric bill climbing too high with all your home's lighting? Ever come home from shopping or a vacation to realize you left on a light or two in your home?
This can help to alleviate these challenges by increasing energy efficiency while decreasing costs. On their own, LED bulbs use up to 75% less energy than conventional light bulbs. They also last for up to 50,000 hours (20 times longer than halogen and 50 times longer than incandescent – source). A smart lighting system can make even traditional incandescent or halogen bulbs more efficient by automatically managing usage.
Occupancy sensors can turn on lights when you enter and automatically turn them off when you leave. Kids never turn off the lights when leaving the bathroom? That's OK, your house will do it for you. You can turn off all of the lights in your house at the touch of the button.
No longer do you have to wonder if you turned off the bathroom light before leaving the house. Our "all off" scene ensures that your lighting takes zero energy while you're away. This can help you make sure you're not needlessly wasting energy.
5. Integration with the rest of your smart home
What makes a smart home isn't just the smart home devices inside, but how these smart devices all come together to work under one ecosystem. This is especially true with smart lighting. Routines can be set up in your home so that when you turn your lights on, the motorized shades come down, or music comes on. This is perfect for setting the scene when hosting a party, or even giving the illusion that you're home even when you're not. Though smart lighting can integrate with just about any technology in your home, we see this most frequently with smart shades/blinds. It can be used for dramatic effect like with our Galactic Getaway project where you press a button in the bowling alley and the blackout shades lower and the lights tune to various galactic color schemes. Or, you can use it more subtly, like in our more urban projects, where people may want the shades lowered each night as the smart bulbs illuminate to give them privacy in a populated area.
Your Next Steps to Smart Lighting
Are you interested in bringing the benefits of smart lighting to your life? Start your smart home journey by contacting us to connect with a member of our home automation team. Are you interested in seeing how other smart home technologies can similarly improve your life? Learn more about smart shades, security, AV, climate control, and smart home support for your residential home, and even see smart home technology solutions in action! TSP Smart Spaces has been leader in home automation in Boston for over a decade, installing smart lighting solutions in homes across the globe.
Further reading: Smart Home Climate Control Benefits, DIY Smart Home Solutions vs. Professional Integration