Design-Driven Lighting Control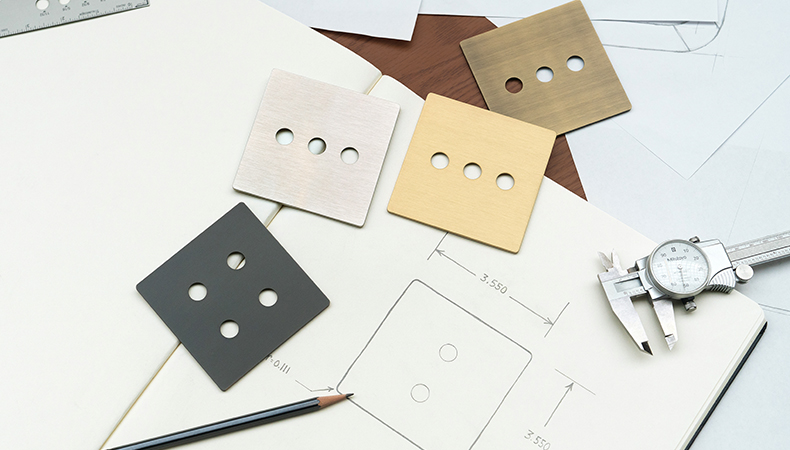 Smart lighting brings flexible control, natural lighting, and energy efficiency to luxury homes. Most of us have some preference for brighter energetic light at certain times, dimmer and warmer light at others. The hassle of manually setting every light in your home to fit every changing activity can often outweigh the benefits. Smart lighting solves this challenge by bringing these preferred scenes to life in your home.
Smart lighting offers clear benefits to your home and your life. It has often been hampered by bulky and complex control that impedes your home's design narrative. This has changed in recent years thanks to design-driven lighting controls from our partners and industry leaders like Basalte and Lutron. With a myriad of colors, finishes, and button configurations, homeowners no longer have to compromise on design. These lighting controls bring intelligent luxury to your home in a way that enhances your home's design. 
Lutron
Lutron has been an industry standard in lighting since it entered the market in the 1960s. This enduring longevity proves that not only do they know lighting, they know their customers and what want to see in their homes. Lutron continues to innovate, partnering with newer players in the market like Josh.ai and creating stunning new controls such as the Alisse, while also relying on their tried and tested options such as the Palladiom and Pico controls. 
---
Alisse
"Transform the ordinary into the extraordinary with a single touch"
Introduced in late 2020, the Alisse keypads represent the latest in high-end custom wall controls. It is available in a wide variety of metals, colors, and button configurations. Lutron's Alisse ensures your keypad fits your home and doesn't look out of place. Each keypad is hand-crafted and given extraordinary attention to detail. Custom engravings for each button make the Alisse an exclusively personalized keypad for your home.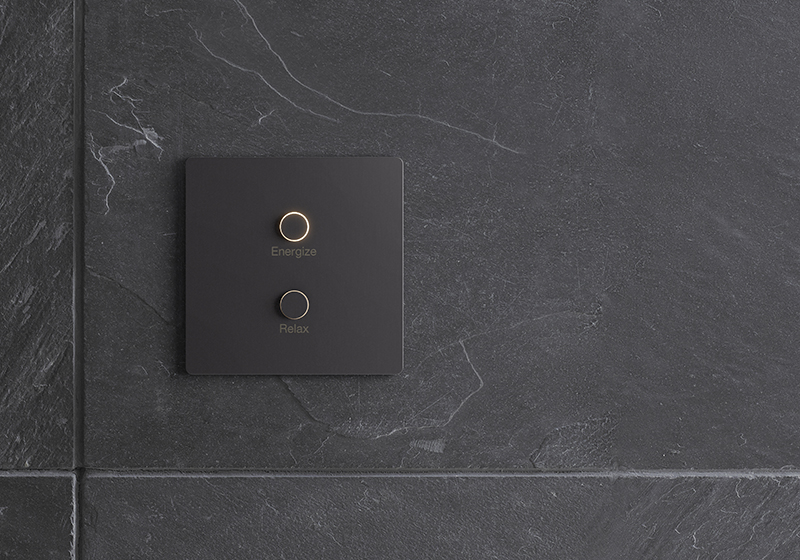 ---
Palladiom
Seen in some of our most stunning projects such as this Colonial to Cutting Edge home, the Palladiom "combines subtle elegance with architectural design." Extremely customizable and available in a variety of glass, metal, and matte finishes, the Palladiom keypad is a versatile control that fits almost any design style in your home.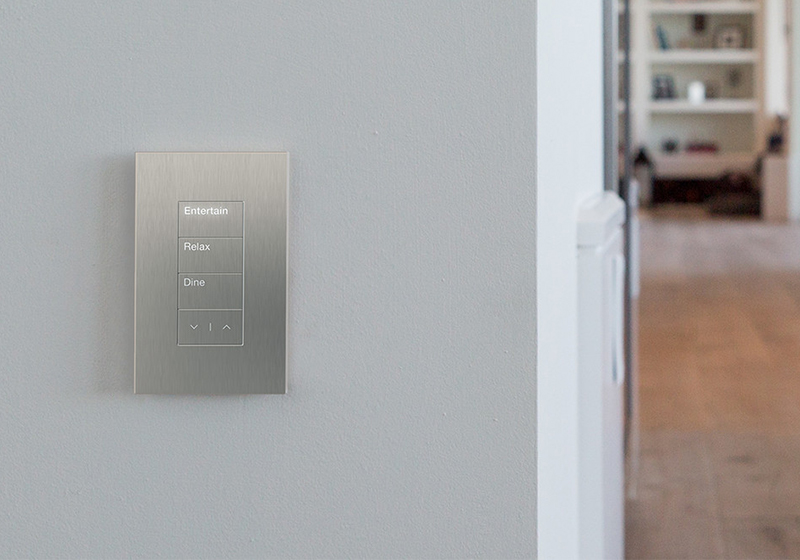 ---
seeTouch
An enduring staple at Lutron, the seeTouch Wallstation features large, easy-to-use buttons and backlighting for usability at any time of the day or night. Like the Alisse, the seeTouch is available in 10 matte colors and more than 10 metal finishes. 
Want to see this keypad in action? Check out our Poolhouse Retreat project where the home's lighting, windows, and customized poolside scenes are all controlled through the Lutron seeTouch.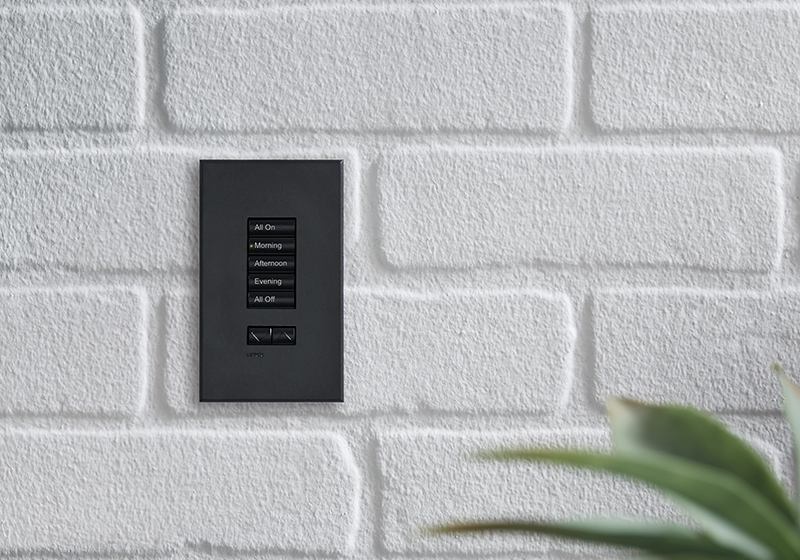 ---
Pico
Even though this is often the entry-level control for people new to home automation, it's versatility and compatibility make it a standard in even the most robust of smart homes. This easy-to-use control requires no wiring and work with a wide variety of Lutron lighting, window treatments, and AV systems. The Pico fits a standard-sized decorator opening faceplate. This makes it a simple replacement of your existing light switches in your home. This is perfect for those not ready to commit fully to smart home reconstruction. 
Check out our Condos with an IQ project, where every luxury condo is equipped with a Pico remote for lighting control!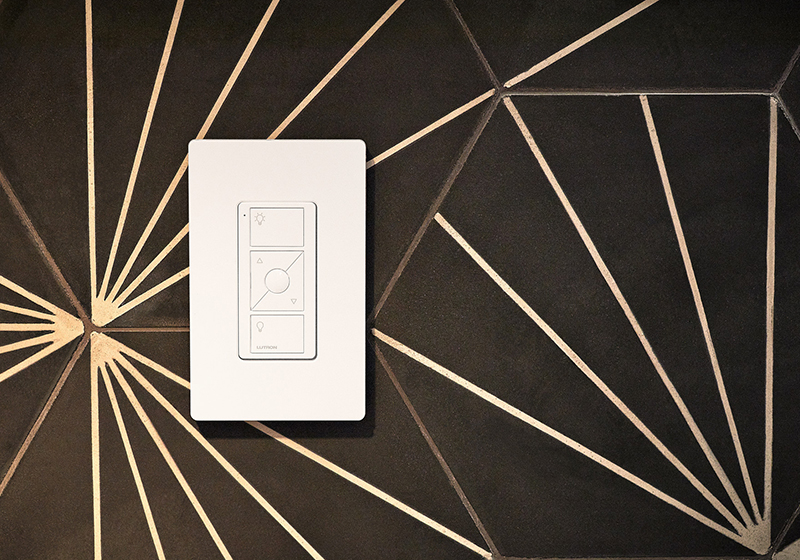 ---
Josh Ai/Lutron voice integration
New on the market, Lutron has partnered with Josh.ai to bring voice control to its keypads. A combination of the Josh.ai voice assistant and the elegance of Lutron keypads, this partnership has resulted in a first-of-its-kind voice-integrated keypad solution for whole-house voice control.
"By adding this solution on projects, dealers are providing endless possibilities to their clients and giving homeowners an aesthetically pleasing solution that is at the forefront of innovation," says Samuel Chambers, Senior Director of Luxury Residential at Lutron.
The Josh.ai-enabled wallplate will be compatible with Lutron's top keypads including Palladiom, seeTouch, and Pico. This voice control will allow users to fine-tune their lighting and other smart home devices beyond what they can achieve with physical buttons. To learn more about the new partnership, read this in-depth article from CEPro!

Basalte
The winner of over 35 international design awards and seen in some of our most luxurious projects such as our oceanside Modern Masterpiece, Basalte creates some of the most meticulously designed and built smart home controls available. Created in a way that is aesthetically pleasing and intuitive in its use, Basalte keypads are incredibly customizable to fit any home's specific design narrative. 
---
Fibonacci
Fibonacci's Golden Ratio is often called "The Most Beautiful Number in the Universe". The reason it is so extraordinary is because it can be seen just about anywhere in the world. From famous architecture to nature and even the human body itself. To bring this aesthetically pleasing geometry to your home, Basalte designed their Fibonacci keypad. Every proportion on this customizable keypad is a geometric representation of the Golden Ratio. Beyond just aesthetics, this keypad packs some serious technology behind the scenes. Built with a multicolor LED, temperature sensor and proximity sensor, this keypad does more a lot more than you might imagine at first glance.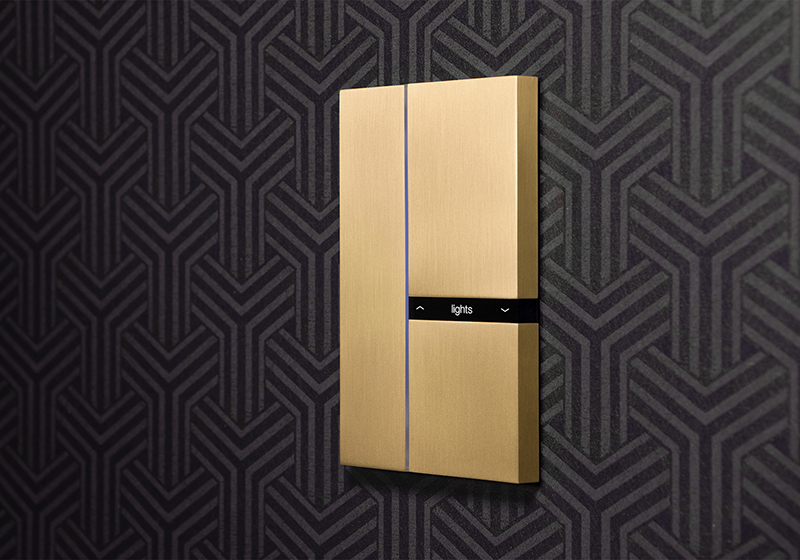 ---
Chopin
"Meet the maestro"
For a musical touch in your home, Basalte has designed the Chopin keypad. Designed to emulate a piano key in both look and feel when pressed, the Chopin keypad is the perfect way to raise or lower the volume on the audio in your music room, or any room in your smart home. The Chopin keypad is precision-machined in one piece, built to stand the test of time.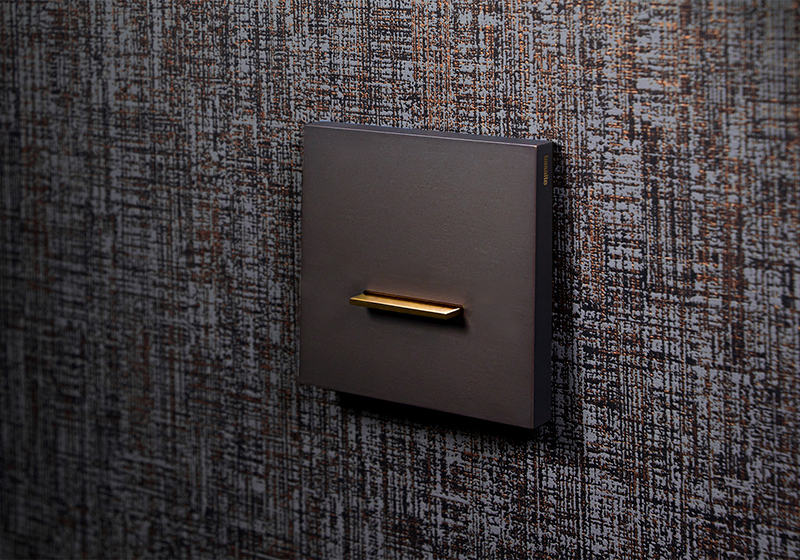 ---
Sentido
Basalte's Sentido is Basalte's most customizable keypad with a wide variety of configurations, colors, and finishes. With all of the options to personalize your keypad, you can easily find a solution that enhances your home's existing design. Like the Fibonacci, the Sentido has a built-in multicolor LED, and a temperature sensor. It is also compatible with most smart home systems like Lutron and Savant.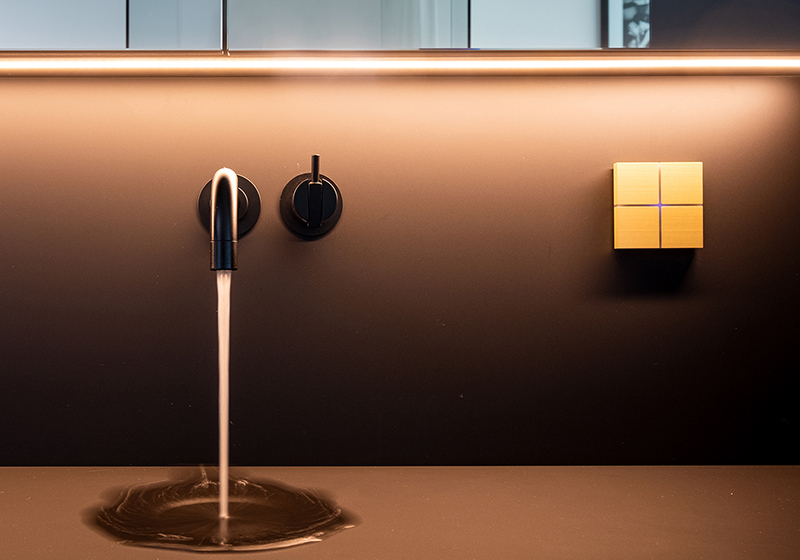 ---
Trufig
Even though there's a wide variety of choice in keypads available, many prefer to hide controls altogether. While Lutron and Basalte do a fantastic job blending technology with design, Trufig takes this a step further. Built by the same manufacturer that created architectural Sonance speakers, TRUFIG works to reduce technology clutter often seen in power outlets and HVAC grilles. As a mounting system meant to work in conjunction with Lutron and other keypads, TRUFIG allows your existing controls to be recessed and flush-installed with surfaces. By utilizing a TRUFIG mounting system, color-matched to your wall, your keypad can be perfectly camouflaged, reducing technology's impact on your home's design.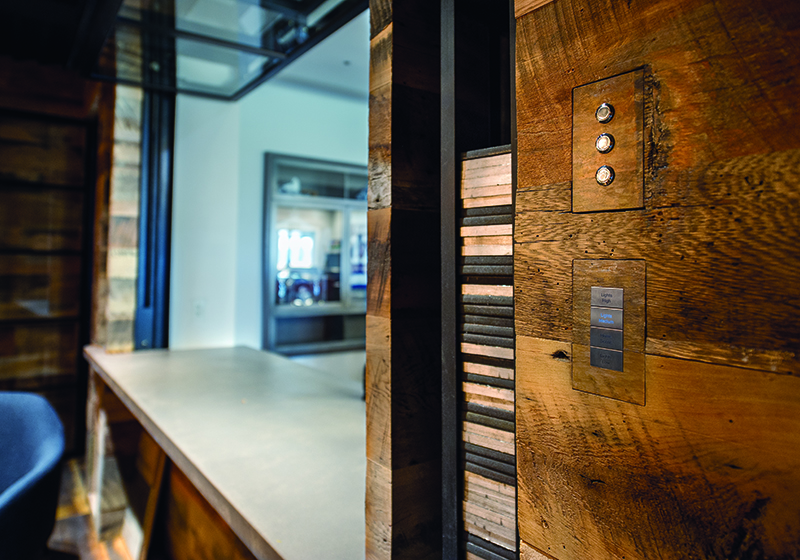 ---
The TSP touch
TSP Smart Spaces operates with a focus on design-led thinking. We find that every project is a reflection of a homeowner's unique tastes, where everyday objects become art. Personalized keypads, invisible speakers, and customized roller shades just begin to scratch the surface of the endless possibilities smart home technology can bring to your home. From the earliest stages of the design phase, TSP works with you to ensure your new smart technology is truly a part of your home and reflects your personal needs and aesthetic tastes.
This article is an expansion of a feature we had in NE Home Magazine on Design Trends. 
Further reading: Benefits of Smart Lighting