05.21.2021
We're featured in 'Design Trends' in NE Home Magazine!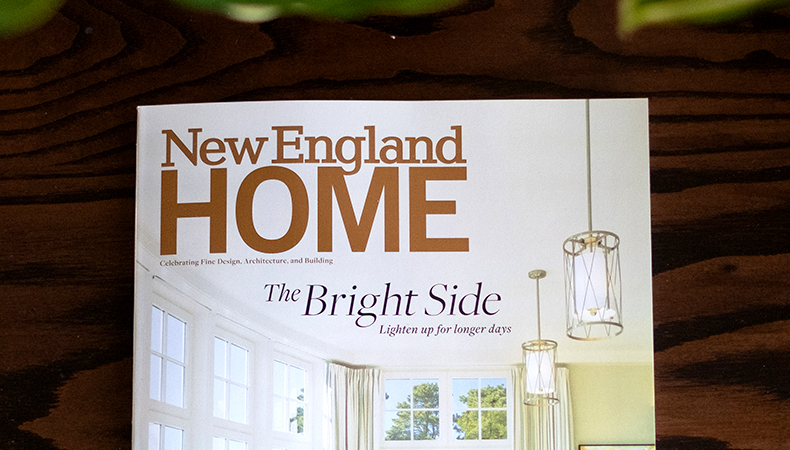 In this issue of NEHome Magazine we're featured in the 'Design Trends' section of the magazine.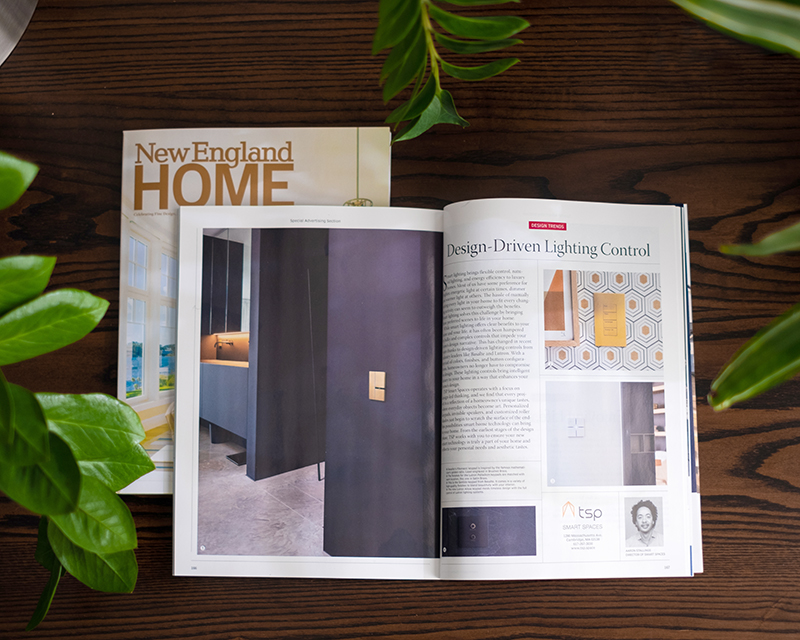 Design-Driven Lighting Control
Smart lighting brings flexible control, natural lighting, and energy efficiency to luxury homes. Most of us have some preference for brighter energetic light at certain times, dimmer and warmer light at others. The hassle of manually setting every light in your home to fit every changing activity can seem to outweigh the benefits. Smart lighting solves this challenge by bringing these preferred scenes to life in your home.
While smart lighting offers clear benefits to your home and your life, it has often been hampered by bulky and complex controls. This has changed in recent years thanks to design-driven lighting controls from industry leaders like Basalte and Lutron. With a myriad of colors, finishes, and button configurations, homeowners no longer have to compromise on design. These lighting controls bring intelligent luxury to your home in a way that enhances your home's design.
TSP Smart Spaces operates with a focus on design-led thinking, and we find that every project is a reflection of a homeowner's unique tastes, where everyday objects become art. Personalized keypads, invisible speakers, and customized roller shades just begin to scratch the surface of the endless possibilities smart home technology can bring to your home. From the earliest stages of the design phase, TSP works with you to ensure your new smart technology is truly a part of your home and reflects your personal needs and aesthetic tastes.
Ever year NE Home Magazine does a feature on 'Design Trends', to learn more pick up an issue of this great magazine! Check out our other feature in NE Home Magazine here.
For further reading:
We're in Hidden Wires Magazine!
---
---