09.15.2023
TSP Smart Spaces Wins at the 2023 CEDIA Awards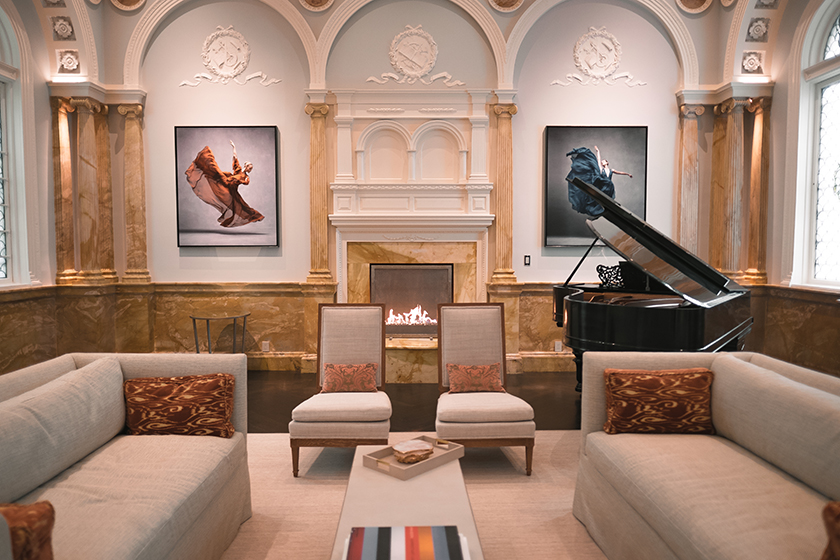 At the 2023 CEDIA Awards, TSP Smart Spaces won for Best Lighting project!
"This year's projects embody CEDIA's forward-thinking spirit and the utmost excellence the smart home industry has to offer," said CEDIA Global President and CEO Daryl Friedman. "To bear witness to these projects is an honor in itself, but it's even more exciting to be able to congratulate the winners in person at CEDIA Expo."
We were honored to be counted among the winning projects at this year's CEDIA awards. Our project, Illuminating History, represents the best in smart home technology and lighting design, and is the winner of not just a 2023 CEDIA award but a Lutron Excellence Award and a CE Pro HOTY Award as well!
Best Lighting – CEDIA Awards
Illuminating History
While this historic Boston home was built in 1883, the music room was added in 1897 as a venue to host private performances for international musicians. A half-dome ornamented with plaster rosettes, a coffered ceiling with a raised corona, and imported marble floors and columns highlight the space, making it a real architectural masterpiece.
For decades, this amazing space's potential went untapped. Not only was the climate control unable to cope with the extremes of New England weather, but this expansive room relied on a few pendant lights and some small portable uplights, all completely unable to illuminate the intricate ornamentation.
TSP Smart Spaces was tasked with transforming this former performance space into a perfect entertainment space. We honored this music room's heritage and details through smart lighting and invisible audio while modernizing it for the 2020s and beyond.
Through a collaboration with Fourth Dimension Lighting and Illuminate, we designed and implemented a multi-layered yet discreet lighting system that showcased the intricate details of the space and integrated fully into a Lutron Homeworks system. This allowed us to create specific lighting scenes, such as museum-styled scenes that played on shadows and warm lights to highlight interior architectural details and artwork. 
No music room would be complete without stellar audio, and this room is no exception. Given the challenges of not disrupting or damaging delicate architecture while maintaining the specific design narrative of the space, we knew Amina and their patented Invisible Speakers were the perfect solution. Six Amina Mobius speakers and two Amina ALF40 subwoofers achieve a surprisingly robust audio design that is beautiful and immersive, providing rich, balanced sound for any social occasion – without a hint of their installation being visible, except for two small ports for the subwoofers.
To tie everything together into one cohesive ecosystem, we integrated all of the lighting into the home's pre-existing Savant and Sonos systems, which we upgraded during the pandemic, along with the Lutron Homeworks lighting system. Together, these systems make for a powerful smart home combination that can coordinate scenes throughout the house while allowing for fine control of the lighting from the homeowners' mobile phones.
About CEDIA
CEDIA, the global industry association and central touch point for residential technology, provides members with cutting-edge education, develops standards to ensure the highest levels of professionalism, and is the industry's only certifying body. CEDIA furthers collaboration with architects, designers, builders, and homeowners to deliver technology solutions that allow families to experience their best moments in life in the comfort of their own homes.
Want to learn more about how we bring smart home technology to residential homes?  Feeling inspired for your own smart home? Contact us today to get started building the space of your dreams. 
---
---