Home Automation 101: An In-Depth Look at Smart Home Technology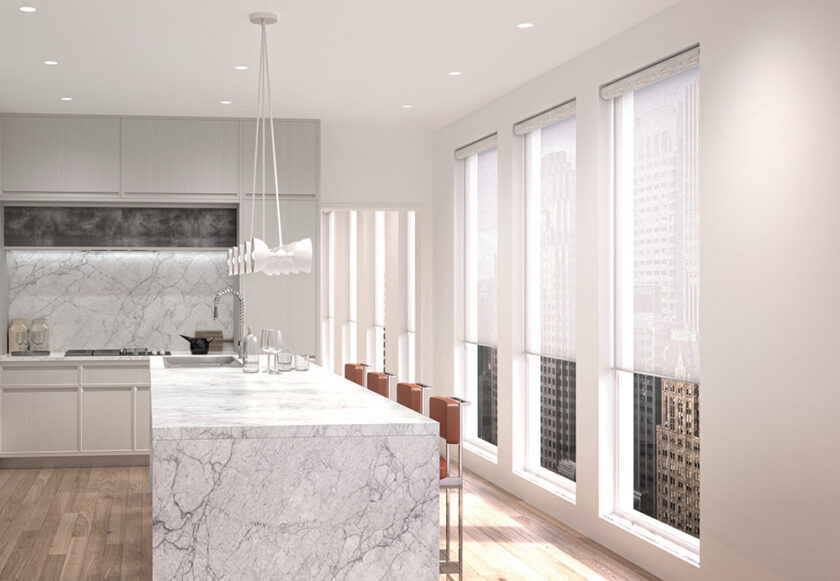 Until now, smart home automation has been a luxury for those who invested in the "things" that connect to the Internet of Things (IoT). But technology integration is now a top priority for today's homeowners, and Erik Martin of HomeStyle is exploring why. Here is the conversation with Michael Oh, Founder of TSP Smart Spaces – a leader for home automation in Boston.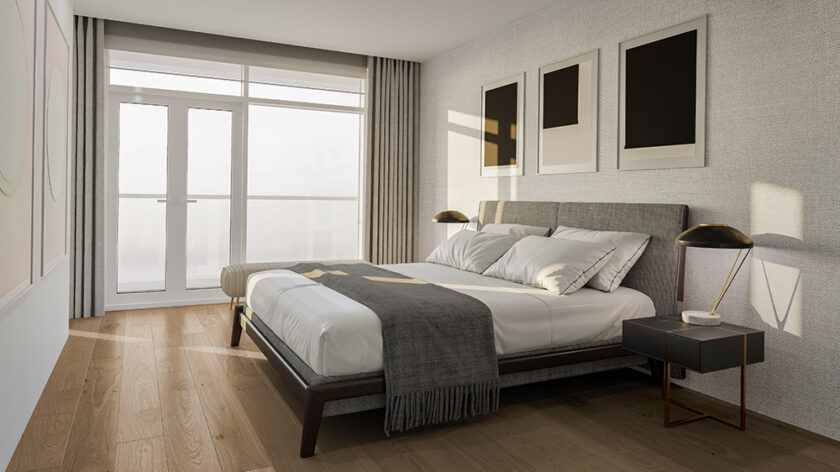 EM: Why are more homeowners focused on implementing home automation features in their homes nowadays? What's behind this trend? Do you see it in the Boston home automation market?
---
New and exciting technology has a built-in "cool" factor. Over the last decade, we've witnessed major advancements in home automation systems, as well as consumer-market lighting and voice control. Convenience and energy efficiency also bring a wider appeal.
Take Apple as an example. Although Apple wasn't the first to invent music players or mobile phones, Apple made them aesthetically pleasing and user-friendly. Now there is an expectation that a home should provide the same experience, especially as we are spending a lot more time in them this year. Simple automation systems that have intuitive user-interfaces appeal to a wide audience at multiple price points. Technology has also been woven into the lives of younger generations, and their great expectations equal great demand.
Wellness in design
Probably more abstract than automated control of lights or thermostats is the concept of wellness, such as the benefits of lighting that follows our circadian rhythm or effective ventilation. Wellness in design, in parallel to energy efficiency and conservation, is a growing aspect of contemporary design and awareness. The smart home and tech integration industry is in prime position to direct and execute these initiatives.
Of course, we're all spending a lot more time at home this year, so we're seeing homeowners, in Boston and beyond, focused a lot more on making it a great experience. Home technology helps bring some of the things that we're missing back into our lives. For example, home theaters can replace the cinema experience and great AV can bring social video conferences to life. Lighting like Ketra can turn transform everyday spaces into fun spaces with the press of a button.
EM: What are the benefits of home automation? What are the drawbacks, if any?
---
Home automation, or technology integration, done well should enhance the experience of living, at home, at work, or even while out shopping. In practical terms, consider benefits in the following categories: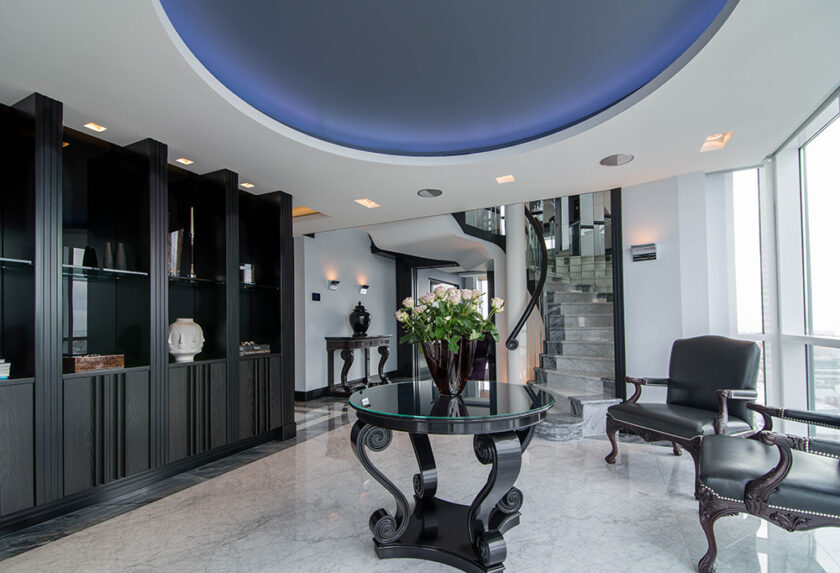 Smart Lighting
Industry-changing advancements in LED technology mean that LEDs can now do what only our favorite incandescent lamps did until recently — create warm, beautiful, and dimmable light. Just look at the options that Ketra offers at the top end of the market. And LEDs do it more efficiently than incandescent lamps. While the costs of LEDs are decreasing, the options for LED features are increasing. The lighting market now offers smart technology that has a high level of intelligence, even at the lamp (bulb) level. This means a consumer without a home automation system can still purchase smart LED lamps. These can be controlled via a mobile app to create lighting scenes that correspond to his or her mood, schedule, and wallet.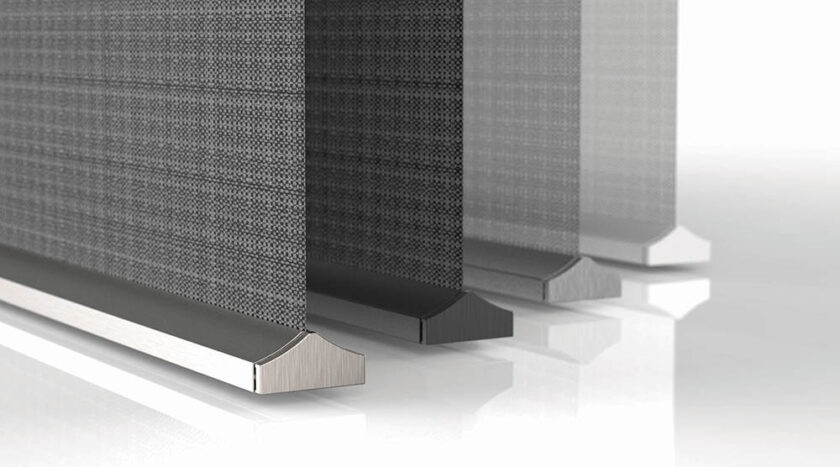 Window Treatments
More homes and businesses are designed and built with large spans of windows. Improvements in glass manufacturing have improved the efficiency of windows. However, the weather, and particularly the sun, can wreak havoc on an interior space. Automatic window treatments such as roller shades can be programmed to raise and lower based on a homeowner's preferences. Additionally, they can block out sunlight, insulate from cold, and protect fabrics from UV light. It's much more convenient to program a button to customize your window settings than to go window to window throughout the day!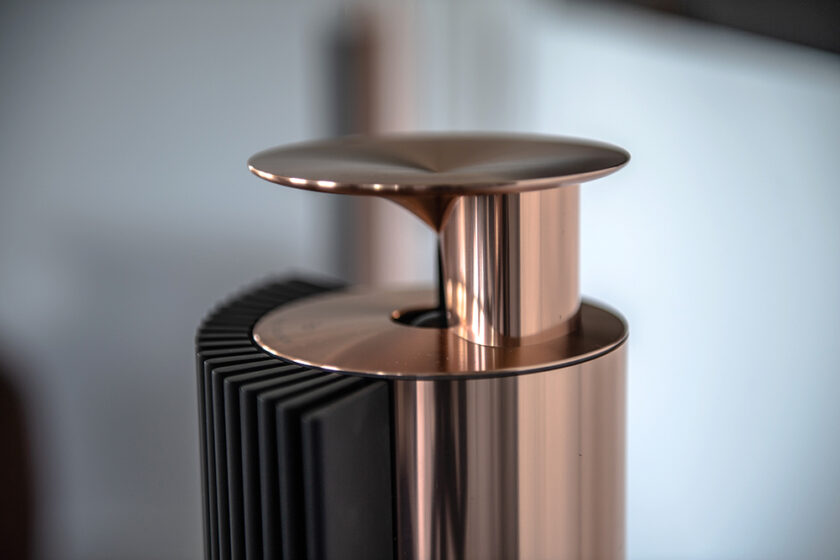 Music
With the advent of streaming entertainment comes the demand to listen to music, podcasts, and audiobooks anywhere, at any time. In response, the market is now full of speakers that provide highly adaptable audio solutions across a wide range of price points. Solutions for luxury homes, offices, hotels, etc. can be customized to meet the needs of occupants or patrons.
Drawbacks can be subjective, but the most obvious is likely that a system or solution doesn't meet a user's needs. Automation for the sake of automation is akin to having high-priced automobile features that will never be used. Also, all smart home solutions are not created equal, and neither are integrators. It can be overwhelming for consumers to navigate their options. And because technology literally changes every day, systems can seem to age at a rate that makes consumers uncomfortable.
EM: Which areas of a home are worth automating, and are they worth the money?
---
Areas of a home that are worth automating — and are worth the money — include: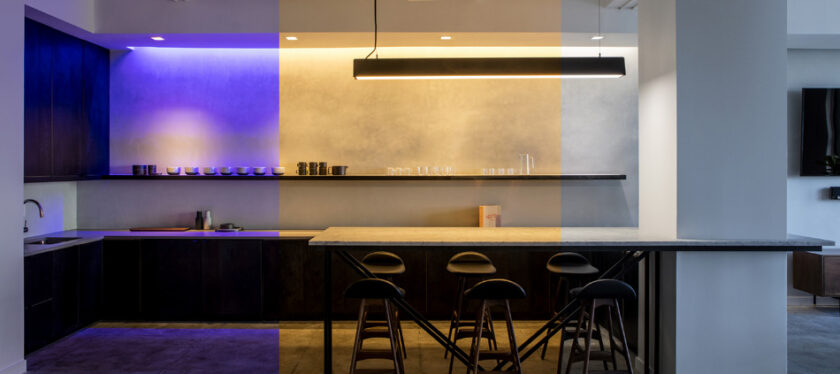 Smart lighting
Automation costs can range from $1,000 to $100,000, with clear benefits at each level. In the $1,000 range, you get the ability to control lights together (i.e. not just a few bulbs like you can with the Philips Hue). At $10,000, you start getting into lighting that improves the quality and experience of living in a home. Obviously, for big houses, this can run into large figures, but lighting is one of the places where automation can have the greatest impact. It's also an area where many homeowners already spend quite a bit of their budget, and adding great smart lighting control is a high-value add-on. Architects, designers, and developers are increasingly aware of the impact that lighting has on their designs.
Climate control
Smart climate control can be purchased for as little as $200. These replace traditional thermostats and provide a wealth of programming and control options that allow for optimal convenience and energy savings. Industry-leading manufacturers like Lutron and Savant home automation make equipment that can be seamlessly integrated into large systems. Integration can run into hundreds, if not thousands, of dollars, but it is a relatively minor addition to an HVAC system. Full HVAC system integration into smart systems can be complex and difficult, so we work directly with engineering firms to figure out the best solution.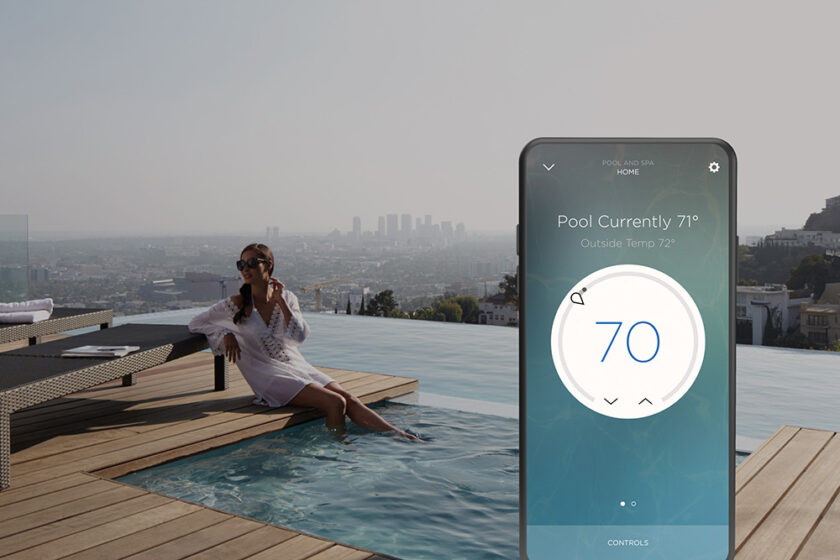 Automatic shades
Automatic or motorized shades and window treatments are usually customized, and therefore, prices vary. It's safe to assume that the addition of a motor and means of control will at least double, if not triple, the cost of a custom treatment. Costs per window can range from several hundred dollars to thousands of dollars. This, of course, depends on the window treatment type, application, size, and materials. Word to the wise: The better the motor, the better the value. Lutron is the industry leader in both automatic window treatments and lighting control. Lutron's products come at a premium, but their prices are in line with those of other manufacturers.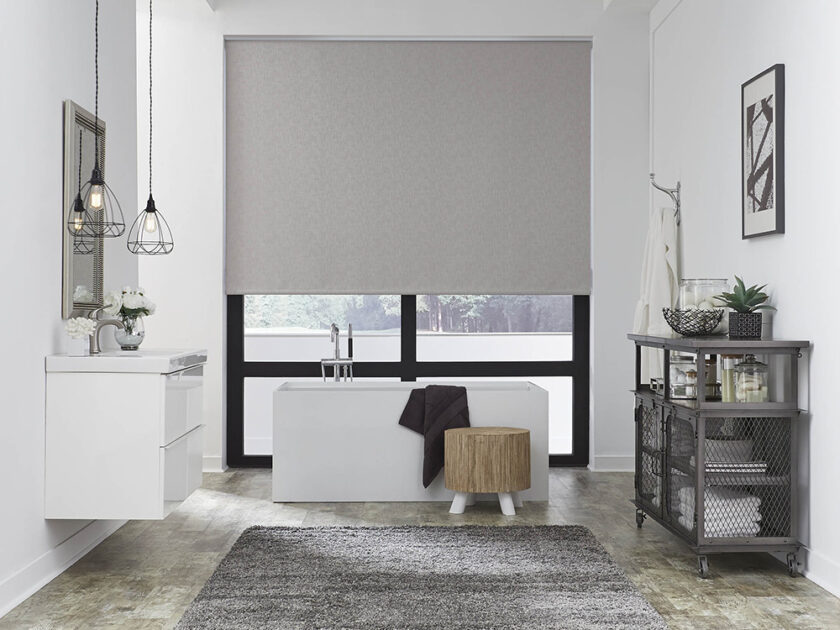 Audio visual
The market is fairly saturated with options across price points for audio and video solutions. The prices of beautiful and practical TVs range drastically; some TVs are available for under $1,000, but the prices can reach tens of thousands of dollars for the latest large-scale LED displays and high-definition projectors. The price range on speakers is even more drastic, and many speakers are available. Sonos has become synonymous with affordable speakers that work great for streaming music. At the other end of the spectrum are manufacturers like Bang & Olufsen; the prices of Bang & Olufsen's ultra high-end loudspeakers start at $80,000 a pair. These solutions work well for residential homes as well as for your home office or conference room AV.
Solid network and Wi-fi
One of the our biggest areas of focus this year is basic connectivity. Our home networks are being taxed like never before. We have multiple Zoom video conferences going on for work and remote learning, along with lots of Netflix and Disney+ video streaming. There's a lot more traffic flowing through our networks, and it's more important than ever that all of those sessions happen trouble-free.
This year, we installed a five-figure network for a client, including an enterprise-class firewall, switches, and Wi-Fi 6 access points. That might seem like a lot to invest, but the network is the foundation of a great technology experience – and in their case, their day jobs (in finance and medicine) left no margin for error in their home connectivity. And with the equipment that we installed from Cisco Meraki, we can do almost all of our troubleshooting remotely – which means fewer people in your house.
Home and cybersecurity
Similar to almost every other feature of home automation, security options can be basic or highly bespoke, and they often supplement traditional monitored security systems. Smart home security cameras can be found for less than $100, and fully integrated systems can cost you tens of thousands of dollars (with amazing features to match). Integrated security often will include home or building access and even proactive systems like water leak detection. TSP Smart Spaces offers industry-leading smart home support
Energy Efficiency
A new segment of the home automation industry – smart power – seems poised to become a major focus. As we turn our attention to climate change and monitoring our carbon footprints. Automation can include something as simple as an application that monitors and reports on energy use (such as a smart lighting control application), along with full-scale home generators and batteries. The consumer costs range from free to hundreds of thousands of dollars and more. As with many new technologies, increasing awareness and adoption may lead to lower costs down the line.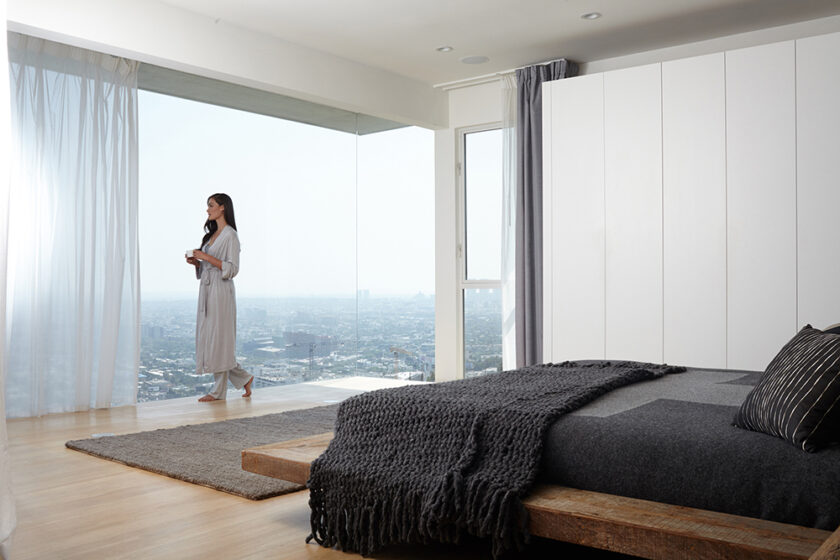 EM: What should homeowners consider carefully and try to avoid before investing in home automation products and features?
---
Do your homework. Perform research and consider system features and customer reviews, and be realistic about your budget. Oftentimes, the best solutions won't be the latest solutions. Focus on current and estimated future requirements and a system that can scale with them.
When it comes to thorough home automation, you often get what you invest. An experienced integrator learns about your household, as well as works closely with your architect, designer, contractor, and tradespeople. A thorough consultation can take a considerable amount of time to complete, and it's important to remember that a solid, comprehensive system requires consulting and design expertise.
DIY consumer solutions can also work well, or at least be a great entry point. Making multiple independent solutions work together has limitations, however. A system that requires multiple control devices or applications is less convenient than single-control alternatives, and it may require more time and money to maintain. Holistic solutions, like those from Savant, Control4, Lutron, and others offer proven home automation systems that millions of consumers use daily.
Keep in mind that the more advanced the system, the more robust and secure the network requirements will be as well. So, you should choose an integrator with the technical chops to meet your system and network requirements. It's also important to understand that running a system requires regular maintenance. It's crucial to establish an agreement with your integrator from the outset for smart home support service to keep things running and prevent technical setbacks. With the right integrator, the agreement isn't just a maintenance program to keep your system running, but it's also part of keeping your network safe and secure from cyber attacks.
---
Every category of smart space automation — lighting, sound, and security — has a range of solutions to suit your needs and budget. While DIY solutions exist, there's a clear advantage to partnering with a professional integrator. Conduct research, consult with professionals, and be sure you're making decisions that likely allow flexibility for future integrations. For great advice that stands the test of time contact TSP Smart Spaces.
---
---
Further reading: The Recipe for the Perfect Home Office