Savant Home Automation: Elevating Your Lifestyle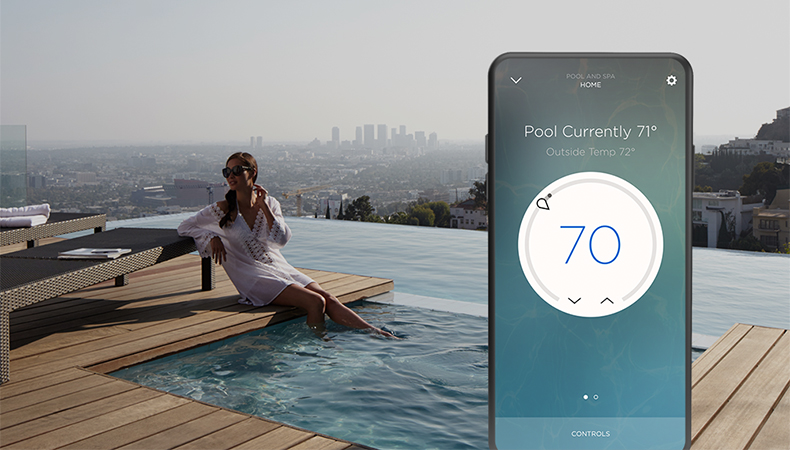 In the tech-driven world we live in, smart home technology has quickly transitioned from a luxury to a necessity. Homeowners are increasingly looking for ways to make their lives more convenient, secure, and energy-efficient. 
Enter Savant home automation, a staple in home automation. Savant delivers a myriad of solutions that not only cater to these needs but also set new standards for the smart home experience. Here, we'll explore Savant home automation, the comprehensive solutions it offers, the multitude of benefits it brings to homeowners, and its seamless integration with third-party devices.
The Savant ecosystem: A holistic approach to home automation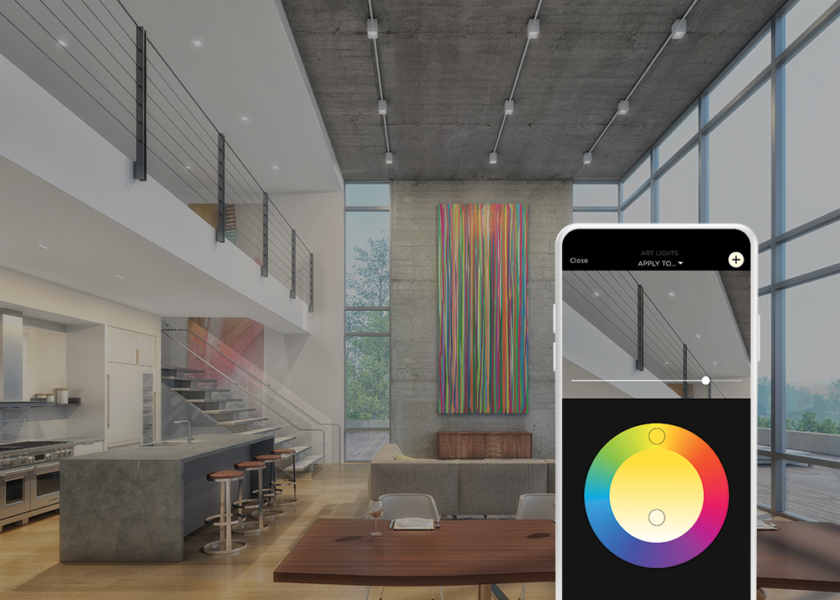 Savant has built its reputation on delivering a complete home automation ecosystem that seamlessly integrates various devices and services. This ecosystem consists of both hardware and software components. It offers homeowners a one-stop solution for transforming their homes into intelligent, connected spaces, all under a single umbrella: Savant home automation.
1. The Savant Pro app 
At the heart of the Savant ecosystem is the Savant Pro App. Available for smartphones and tablets, Savant Pro's user-friendly interface empowers homeowners to control and monitor their smart homes effortlessly. Whether it's adjusting lighting, setting room temperatures, or managing security cameras, the app puts the power of automation at your fingertips. 
The best part of the Savant Pro App? It's completely customizable. Users can set routines and favorite actions that they use most. Whether it's a specific audio zone in their kitchen, or shades in their home office they adjust throughout the day. In our Galactic Getaway project, we utilized the Savant Pro App to set custom space-themed scenes in the bowling alley. This allows for easy transitions between normal lighting and party lighting.
2. Smart home devices 
Savant's product range encompasses a diverse array of smart devices. From lighting control and thermostats to motorized shades, audio-video equipment, and security cameras, every device is designed not only for functionality but also with aesthetics in mind. These devices blend seamlessly into your home's interior, enhancing both its utility and visual appeal. While Savant plays well with other smart home devices (more on that below), if you want to keep your entire home under the Savant umbrella, you can easily do so, given their extensive solutions available.
3. Voice control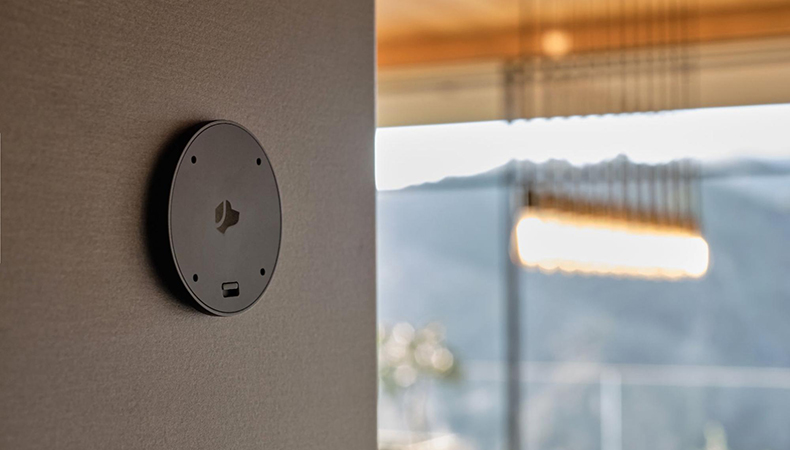 Voice control is one of the most futuristic elements of home automation. It has long been a selling point for smart technology. The ability to control your home by giving instructions to a virtual assistant simplifies the smart home experience, making it accessible to even the least tech-savvy users. Savant offers seamless integration with today's most popular voice assistants like Amazon Alexa and Josh.ai. This means you can control your AV, shades, lighting, and more by simply issuing voice commands, a convenient and accessible solution for everyone in the household.
4. Customization and scenes
Savant takes personalization to the next level by allowing users to create custom scenes. Imagine a "Good Morning" scene that not only wakes you up gently but also starts your day by opening the blinds and brewing your morning coffee. Or perhaps a "Good Evening" scene that slowly dims your lights, closes your shades, and locks your front door. Savant lets you program these scenes, giving you total control over your home's ambiance. An additional benefit to these scenes: you can set them to enable at a specific time each day, or activate them with the touch of a button on the Savant App or with a keypad.
5. Remote access
Whether you're at work, on vacation, or simply away from home, Savant's remote access capabilities keep you connected to your smart home. Most consumer-grade solutions require you to be operating on the same network as your devices to control them (Amazon Alexa, Phillips Hue). Savant allows you to control your home even if you're halfway across the world. You can monitor and control your devices, enhancing security and offering peace of mind knowing that your home is just a few taps away.
6. Integration with third-party devices: 
At TSP Smart Spaces, we understand that a modern smart home is not and should not be limited to a single brand or ecosystem. Everyone homeowner has a unique lifestyle and design to their home that requires solutions unique to them. That's a big reason we love working with Savant. Savant's system is designed to seamlessly integrate with a wide range of third-party devices and services. This not only allows homeowners to have flexibility in the solutions they choose, but allows for further customization and expansion of their system as their needs evolve and home automation continues to grow. 
The benefits of Savant home automation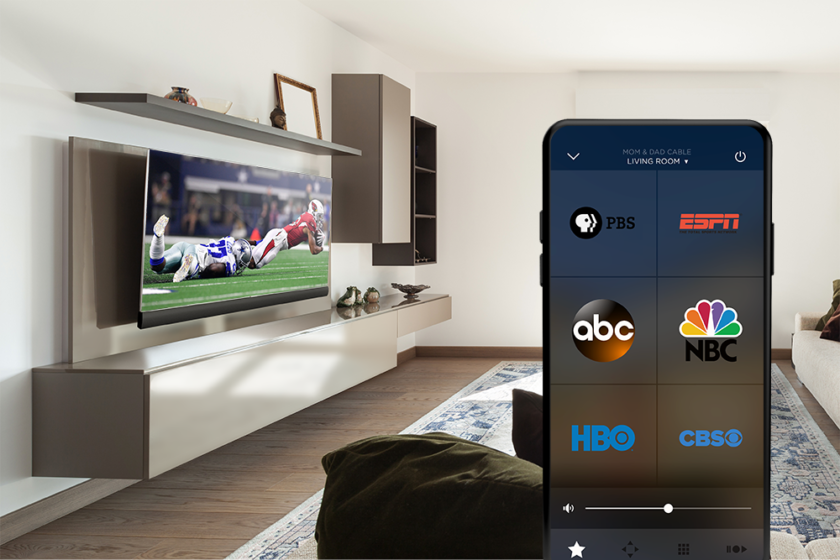 Savant home automation offers homeowners a host of tangible benefits that go beyond the convenience of controlling their devices with a smartphone. From convenience and comfort to energy efficiency and security, there are a multitude of reasons why Savant home automation is more than just a cool party trick.
1. Convenience and comfort:
Savant's automation features simplify daily tasks and routines. Picture yourself arriving home on a scorching summer day. The air conditioning has already cooled your living room to your preferred temperature. Or, imagine walking into a room, and the lights adjust to your desired ambiance without any manual adjustments. Savant's solutions are built custom to your lifestyle, so you can leave the little things to Savant, allowing you the space to focus on the big things. 
2. Energy efficiency:
Energy conservation is a major concern in today's world. Savant helps homeowners save on energy bills by intelligently managing lighting and climate control systems. The system can learn your preferences over time and adjust settings to maximize energy efficiency without compromising comfort. This can range from closing blinds on a hot day to reduce heat from sunlight, to turning down the heat on a cold day when the system knows you aren't home. Savant also offers smart power solutions (more on that below) that take energy efficiency and eco-consciousness to the next level in your home. 
3. Security and peace of mind:
Home security is a top priority, especially in luxury residential settings. Not only do you want cameras to keep an eye on your home, but you also want smart entry systems to control and monitor who accesses your home and when. From motion-activated cameras and smart door locks to real-time alerts, you can keep a watchful eye on your property, even when you're away. And, as mentioned before, Savant plays well with third-party solutions. So if you turn to the industry-standard 2N for your entry system, you can incorporate this into your larger Savant system. The peace of mind that comes with knowing your home is secure is invaluable.
4. Entertainment:
Savant's home theater and audio solutions deliver an immersive entertainment experience. And given more and more people are looking to recreate cinematic experiences in their own home (something our owner Michael Oh calls the "rise of resimercial"), these solutions are invaluable to today's homeowners. With a single command, you can transform your living room into a cinema or fill your entire home with your favorite music. It's the perfect way to unwind and enjoy quality time with family and friends.
Savant's AV solutions go beyond simple speakers and receivers. We've utilized the flexibility of Savant's AV solutions to set up indoor bowling alleys, golf simulators, and even karaoke in our client's homes. 
Savant's whole home audio is especially important, allowing you to set up your entire home as a total music experience. You can use your favorite streaming platform in conjunction with Savant to play music throughout your entire home, or have it follow you room to room as you move throughout your home. And thanks to Savant's IP Audio network, you can connect any source to any speaker with exceptional sound quality, impressing even the most avid audiophile.
Savant Power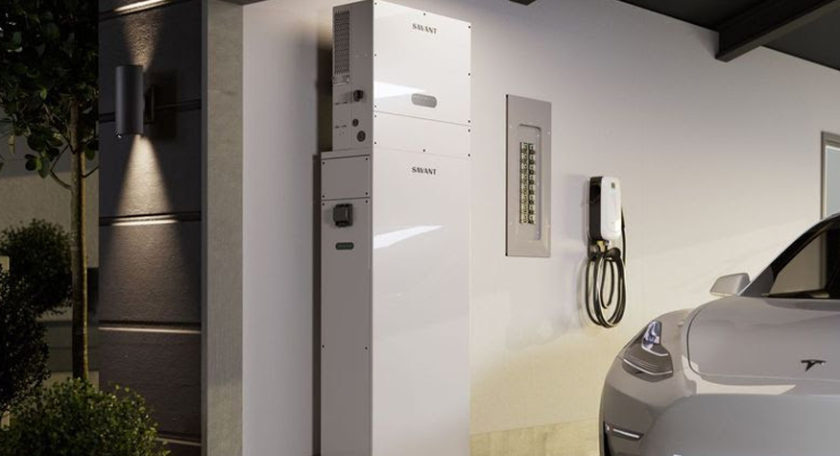 Smart power aims to be the next big thing in home technology. It gives homeowners unparalleled access to not only monitor their home's energy consumption but also reduce their carbon footprint and lessen their reliance on their city's electrical grid. 
Savant Power is at the forefront of residential smart power solutions, delivering a comprehensive solution for smart energy management. Through Savant Power and the Savant Pro App, homeowners can monitor their usage trends, control circuits at the distribution panel, and manage their solar, battery, or generator backup sources. With this, they can offset peak utility rates, keep their homes online during grid outages, and optimize their home's energy usage. Want to learn more about smart power? Check out our comprehensive guide. We highlight not just the lifestyle and ecological benefits, but how homeowners can save money through tax credits and rebates as well.
Savant home automation is not just about controlling devices with a smartphone or voice commands. It's about creating a lifestyle that is more comfortable, secure, and efficient. With a comprehensive ecosystem of hardware and software, Savant offers homeowners the tools to transform their houses into smart homes that adapt to their needs. 
Interested in bringing Savant to your home? Do you have another smart home system and you're looking to make the switch? Give us a call today! We'd be happy to discuss more about Savant and answer any questions you may have.