What sets Josh.ai apart from the competition?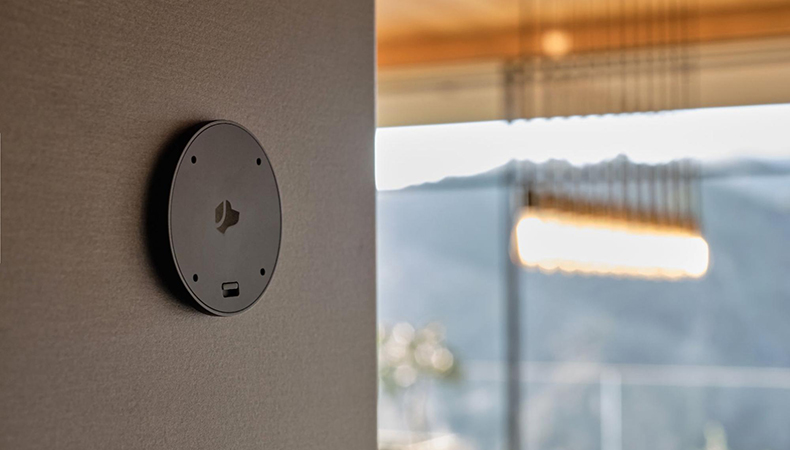 In the world of smart home technology, voice control is nothing new. Amazon introduced Alexa in 2014, and there have been iterations of voice control as early as 2001 with Google's introduction of voice search. In 2018 alone, Amazon sold over 100 million Alexa devices. If you're at all tech-savvy, odds are you have a Google Home or Amazon Alexa device somewhere in your home. If you do, you're more than aware of these devices' limitations and privacy concerns. 
So if you're building a smart home or want to add voice control to your existing system, what are your options? We've installed Amazon Alexa in smart homes over the years, which is still a viable option. But if you want to fully control your smart home and maintain control over your privacy, we recommend taking a look at Josh.ai.  
Security/privacy
In homes with high-net-worth individuals or people working with sensitive data, voice controls like Alexa or Google Home can pose a significant security risk. Privacy is the biggest area where Josh.ai sets itself apart from the competition. Josh's cloud is built on a secure, enterprise-grade platform that maintains PCI, HIPAA, ISO, and SOC compliance. To add to this, Josh.ai never shares your data for marketing purposes or sells it to third-party advertisers. You get to decide how much information your home collects, and Josh guarantees it's kept safe. If you're not convinced your data is safe, Josh's settings enable you to delete your system's Chat History anytime permanently. 
This is in stark contrast to Amazon Alexa, which always listens and collects data without letting you know where it's going and how it's being used. While many voice control systems claim they are collecting data to improve the product experience and better learn your habits, it's been well documented that Amazon is collecting data from your interactions with Alexa and sharing it with more than 40 advertising partners. While Alexa is always listening, Josh only begins listening when woken up by a specific key phrase. 
If you're especially concerned during a sensitive conversation, every Josh device has a physical button you can press to mute the microphone, highlighting their dedication to privacy.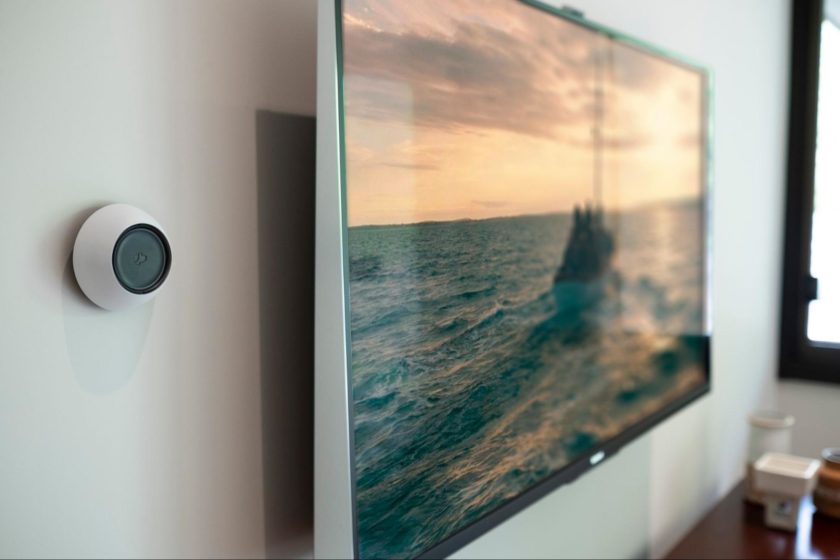 Pattern recognition
At its core, Josh.ai is more than just a voice command system. It's an artificial intelligence designed to make your life easier. You might already live in a smart home, but Josh is there to make your smart home smarter. Josh.ai learns your habits without being intrusive. If it notices you like to have the shades down in the afternoon, Josh will note that and build it into your schedule. Perhaps you have a favorite song you queue up every morning or a sports team you often check the score of. Josh will notice this and start playing your music or updating you on scores before you even have to ask. 
The longer you have Josh, the smarter it becomes and the more it integrates with your home. Of course, if you don't want it listening or learning, you can turn off the AI features. Privacy is always the primary focus in a Josh.ai system. 
Multiple commands
Alexa, turn off lights. Alexa, close the blinds. Set the alarm tomorrow for 8am. Anyone who has lived with Alexa knows the struggle of having to vocalize each individual command.  Josh.ai supports multiple commands and lets you speak more naturally. It might seem like a minor feature, but being able to say, "Josh, turn off the lights, close the blinds, and set the alarm for 8 am" is much easier than saying each individually, and it just feels more natural. 
Products like Alexa and Google Home do have the option to build scenes and incorporate multiple commands into one automation. But Josh.ai makes creating unique scenes depending on your situation easy by handling various commands at once.
Discreet
One of the biggest goals with a smart home is to minimize the impact of the technology on the design. You want tech that melds seamlessly with your home's design or is hidden from plain sight. This is where Josh Nano shines. 
The Josh Nano is by far the smallest and most discreet of voice control devices on the market. It is barely larger than a quarter. We have one installed in our Experience Lab's Secret Cinema, and it is so well hidden you wouldn't even know it's there. And thanks to Josh's commitment to integration with third-party solutions, the Josh Nano integrates with just about all of Lutron's design-led keypads. Despite its size, it still has all the capabilities of the other Josh devices. It even has a physical toggle for the microphone, showcasing Josh.ai's commitment to privacy when you need it.
On the cutting edge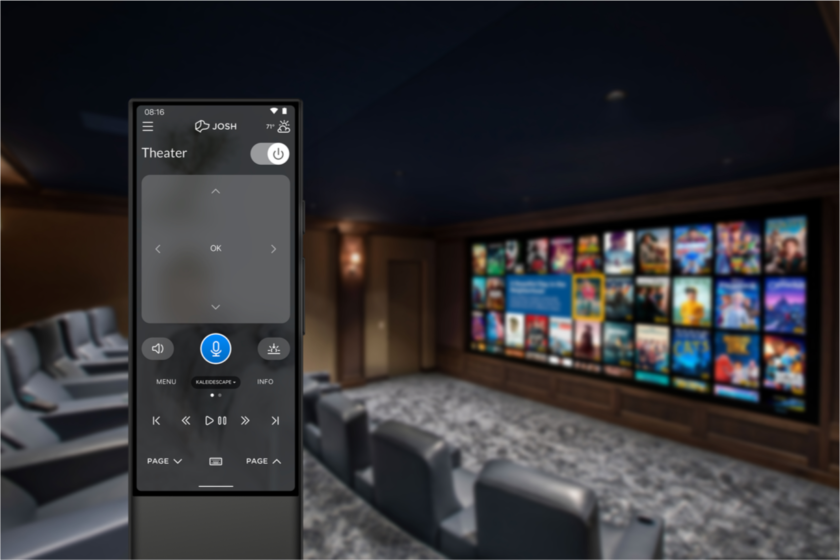 At TSP Smart Spaces, we love working with companies on the cutting edge of home technology. Josh is the perfect example of a company pushing smart home technology to its limits. Most recently, Josh.ai partnered with AVA, a Swiss-American company with a reputation for bringing disparate technologies into one ecosystem. Their new partnership with Josh has led to the AVA remote, a sleek remote that puts the power of Josh into a remote control with an elegant interface. The AVA remote features the power of Josh voice control. It also adds a visual element for users who want to select or customize scenes in any room. 
Works with almost anything
One of the biggest strengths of Josh.ai is the ability to integrate with just about any product on the smart home market. This includes (but is certainly not limited to) Lutron keypads, Sonos audio products, all major music streaming services, popular smart thermostats, Axis cameras, 2N entry systems, smart TVs, video streaming services, home theater systems, and so much more. 
In your smart home ecosystem, Josh.ai can control everything. It takes your smart home to the next level of convenience and comfort. But don't just take our word for it! Come by our Experience Lab and give Josh.ai a test run for yourself! Just about every piece of technology in our showroom can be controlled with Josh.