Want a Secure Smart Home? We've Got You Covered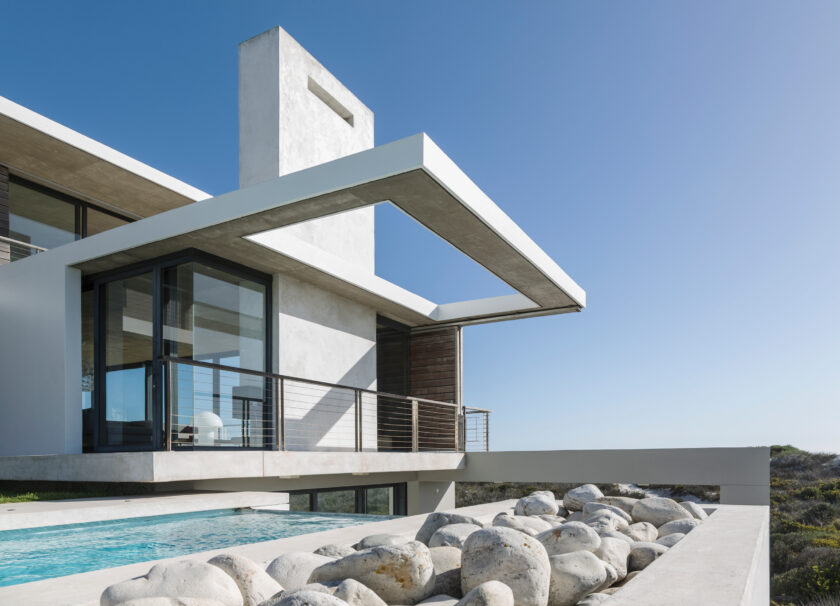 If you own a house or want to design or build one, smart home technology is quickly becoming a must-have. There's a lot to like about smart home technology; it allows you to instantly turn on your living room TV with your voice, warm or cool your bedroom at night, and more. Yet security sometimes gets lost in the smart home technology shuffle — despite the fact that you can use smart technologies to protect your residence like never before.
DIY Smart Home Security Technologies Are Readily Available
There is no shortage of DIY smart home security technologies at your disposal. Some of today's most-popular DIY smart security solutions include:
1. Smart Door Lock
The Google Nest X Yale Lock, SchlageSense Smart Deadbolt, and other smart door locks enable you to lock or unlock your home's front door with your smartphone. They often allow homeowners to create virtual keys for guests and monitor who enters and exits their residences. Plus, many smart door locks are generally priced under $250 and are simple to set up.
2. Video Doorbell
Ding-dong, who's there? The Ring Video Doorbell detects motion and allows you to see who arrives at your home's front door. That way, you can use your video doorbell to see, hear, and speak to home visitors, regardless of your location.
3. Surveillance Cameras
Don't skimp on home security cameras — instead, pick up Ubiquiti Networks UniFi Protect cameras that provide high-resolution home video surveillance. These DIY cameras can be set up indoors or outdoors and capture video during the day and at night. The cameras cost between $150 to $450 per camera and offer plug-and-play installation as well.
4. Motion Detectors
Google Nest Detect and other smart motion detectors notify you any time an intruder tries to enter your home. Priced around $50, a smart motion detector can be installed on a door, wall, or window and tracks motion. If an intruder attempts to break into your home, your smart motion detector will immediately send an alert to your smartphone or tablet.
5. Smart Home Security System
Three types of smart home security systems are available:
Basic: A basic system often includes a single-sensor entry alarm.
Intermediate: An intermediate system notifies a security company if a criminal tries to enter your house. You can also add flood, smoke, and temperature sensors to an intermediate system to notify 911 if an emergency occurs.
Advanced: An advanced smart system leverages your Wi-Fi network so you can use your mobile device to control security cameras, door locks, and other intelligent devices across your residence.
Many smart home technologies are readily available that you can use to secure your residence. But when it comes to home security, why should you leave anything to chance? If you feel like identifying, deploying, or managing smart home security technology is too complicated or time-consuming, there's no need to stress. By partnering with the smart home security professionals at TSP, you can get the technologies you need to protect your home — any time you choose.
Why Should You Hire Smart Home Technology Professionals?
At TSP, we take the guesswork out of home security. Our goal is to help you protect your home in any way possible, and we work with homeowners to secure their residences. If you need a smart home security system monitored each month by a licensed alarm company, TSP can you help you find an alarm company in your area. We even provide comprehensive Axis security cameras and 2N access control systems, all of which can be used in conjunction with an alarm system.
TSP can also help you discover smart home security technologies that fall in line with your budget. First, our team meets with you and learns about you and your home. We then offer personalized smart home security recommendations. Finally, we develop a smart home security plan and put it into action, ensuring you can protect your home using the best smart home technologies.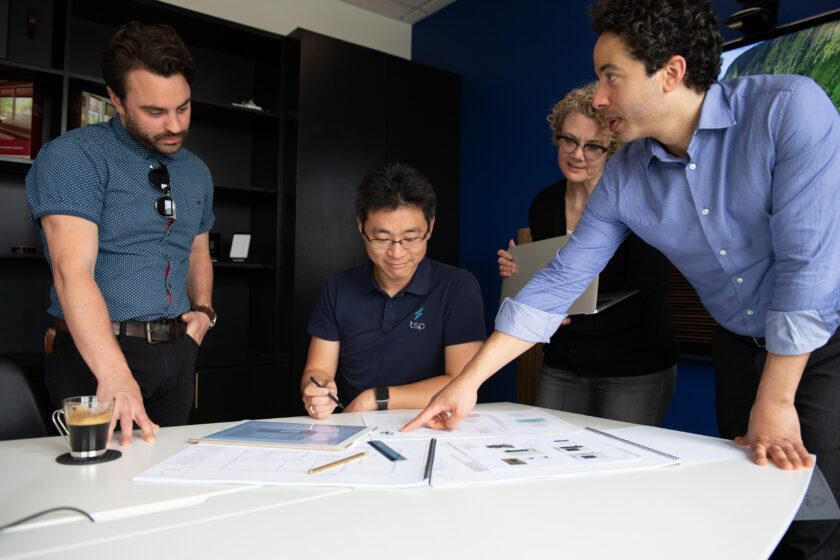 The benefits of partnering with us to secure your smart home can be significant. In addition to working with a smart home technology expert, we help you identify and address home security blind spots. We also provide tips and recommendations to help you deploy smart home security technologies AND save money. Fun fact: you may qualify for homeowners insurance discounts if you leverage smart home security technologies. We can help protect your smart home against cyberattacks, too.
Are Smart Homes Susceptible to Cyberattacks?
If you're worried about a cybercriminal hacking your smart home, you should be, and for good reason. Antivirus software company Kaspersky Lab recently set up honeypots, networks of virtual copies of internet-connected devices and applications, to identify Internet of Things (IoT) device attacks. The result: Kaspersky discovered 105 million IoT device attacks in the first six months of 2019, with attacks coming from 276,000 unique IP addresses.
The Kaspersky honeypots indicate that cybercriminals are relentless, and they will attack IoT devices — anywhere, at any time. Since new smart homes often feature multiple IoT devices, cybercriminals likely will target these residences in the years to come. Meanwhile, without the proper smart home cyber security safeguards in place, homeowners risk data breaches, along with associated data loss, identity theft, and fraud.
Additionally, cybercriminals can launch several types of attacks to penetrate smart homes, such as:
1. Man-in-the-Middle
A man-in-the-middle (MITM) attack occurs when a cybercriminal interrupts communication between two systems. To launch a MITM attack against a smart home, a cybercriminal typically identifies an unprotected home network. Next, the cybercriminal uses malware to intercept and read the victim's network data transmitted from his or her smart home devices. The cybercriminal can then use this information to activate or disable smart home devices.
2. Data Theft
Smart appliances and wearables often contain end users personal information, but these devices are sometimes unprotected against cyberattacks. Therefore, cybercriminals frequently target smart appliances and wearables to obtain users' personal information and leverage this information for fraudulent transactions.
3. Distributed Denial-of-Service
A distributed denial-of-service (DDoS) attack enables a cybercriminal to shut down all of a smart home's devices at once. Cybercriminals often use botnets, i.e. connected computers that repeatedly attempt to disable machines or network resources, to disrupt smart home routers. They also launch DDoS attacks against apartment complexes and condo communities — for instance, Forbes reported that cybercriminals used a DDoS attack to deactivate the environmental control system of two Finnish apartment buildings, leaving 60,000 residents without heat.
There is no stopping a smart home cyberattack, but there are many things that you can do to guard against a smart home cyberattack, including:
Work with Trusted Vendors – Deploy smart home devices from companies with a proven track record. And remember, just because a smart home device is the most popular on Amazon doesn't necessarily mean it's secure.
Leverage Two-Way Authentication – Verify the authenticity of any smart home device connected to your network before it receives or transmits data. Don't forget to use robust passwords and two-factor authentication to secure your smart home devices, too.
Segment Your Network – Assess your smart home devices and data, then segment your network based on risk and use. If you're unsure about how to approach smart home network segmentation, don't hesitate to seek out professional support, either.
Work with Cyber Security Professionals
Ultimately, your smart home is only as strong as the cyber security technologies — and the cyber security experts — behind it. Working with the cyber security experts at TSP can make a world of difference in terms of smart home security. We understand smart home devices are great tools to help you manage your house. At the same time, we recognize the importance of home security. We make it simple to integrate top-of-the-line smart technologies into your home without putting your data in danger. We even offer aftercare services and support to ensure that your smart home devices work properly both now and in the future.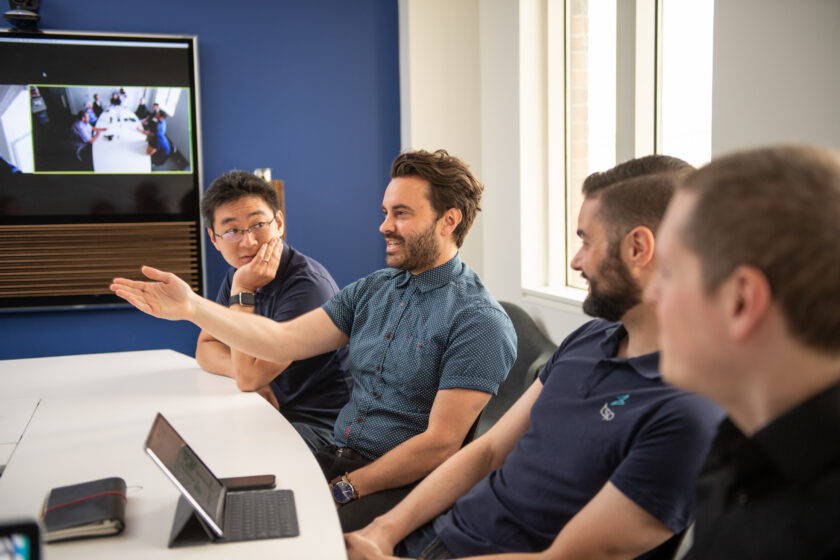 We're happy to help you add smart home technologies that secure your residence — or a series of apartments, condos, or houses. If you want secure smart home devices that perform consistently across your house, we've got you covered. Or, if you require secure smart home devices for hundreds of apartments, condos, or residences, we're here to assist you with that too.
If you're looking to incorporate smart home technology into your house, apartment complex, or condo community, choose TSP. You'll receive comprehensive support at all stages of deployment. We'll also help you manage your smart devices, avoid security breaches, and ensure you can enjoy an unprecedented smart home experience.
Read more about home network security in this article in Prelude.
To learn more about our smart home technology offerings or to schedule a consultation with us, please email us at smart@tsp.space or call us at 617-267-3030.
---
---