Illuminating Excellence: Lutron Electronics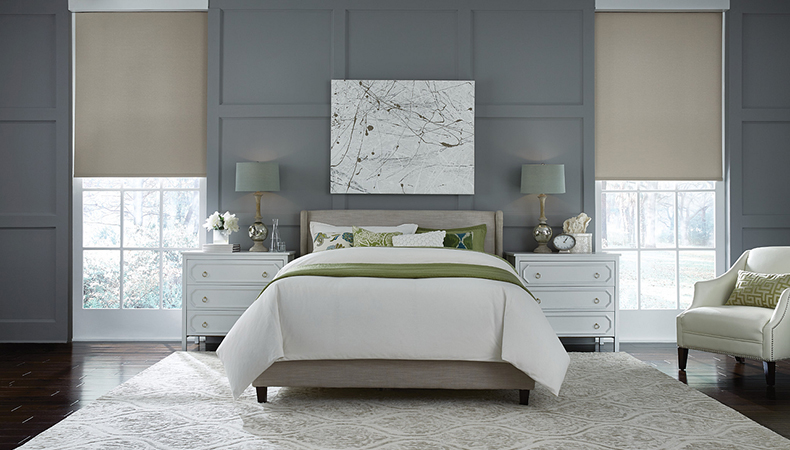 In the lighting control and home automation world, Lutron Electronics has long stood as a beacon of innovation and reliability. With a rich history dating back to the 1960s, Lutron has continually evolved to meet the ever-changing needs of consumers and businesses alike, all while maintaining its standing as the gold standard in lighting. 
But Lutron's offerings go far beyond just lighting control. Here, we'll explore Lutron's range of products, their compatibility with third-party systems, and why they are the go-to solution for anyone seeking top-notch smart home solutions. We've been partners with Lutron for decades, recently winning three Lutron Excellence Awards in a row for various projects that utilized their solutions in innovative and comprehensive ways.
Our favorite products
1. Ketra Lighting
In 2018, Lutron expanded its lighting solutions and acquired Ketra Lighting, the leader in dynamic spectrum lighting. Ketra Lighting is used worldwide in museums and art galleries, aiding artists to bring their creations to life. Bringing Ketra's lighting solutions to your home means endless customization, natural lighting that emulates the sun, and enduring longevity. In the words of Jake Ludemann, Lighting Designer at Nelson-Atkins, "Having Ketra is like getting the biggest box of crayons in the world to work with." We used Ketra extensively in our Experience Lab (in fact, every single fixture is outfitted with Ketra). While pictures highlight the capabilities of Ketra, it's something you definitely want to experience in person. 
2.HomeWorks QS
For larger homes and commercial spaces, Lutron offers the HomeWorks QS system. This comprehensive solution provides centralized control of lighting, smart shades, and climate control, enhancing energy efficiency and comfort. It integrates seamlessly with third-party systems and offers advanced programming capabilities for creating custom lighting scenes. We've used HomeWorks to great success in our Galactic Getaway project, Illuminating History, and much more. If you have a large home and want the very best in lighting control, HomeWorks is the way to go. 
3. Radio RA3
Lutron's RadioRA 3 is a whole-home lighting and shading control system that offers a wide range of features and benefits for homeowners. It's a wireless system that uses Lutron's ClearConnect technology, known for its reliability and performance. RadioRA 3 can be used to control a variety of smart home devices, including dimmers, switches, and keypads, shades and blinds. Radio RA3 is perfect for smaller homes and is especially useful in MDU (multi-unit residential) settings. We've used it to great success in our award-winning Austurhofn project in Reykjavik, Iceland, outfitting dozens of luxury condominiums with smart home technology.
4. Palladiom and Sivoia Triathlon shades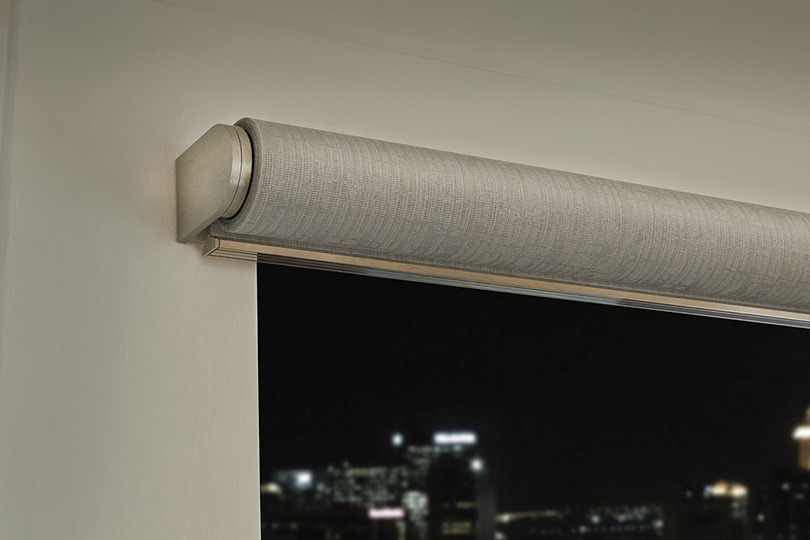 In addition to lighting control, Lutron excels in motorized shading solutions. Palladiom and Sivoia QS Triathlon Shades offer elegance and energy efficiency, providing precise control over natural light. These shades can be integrated with Lutron's lighting systems or used as standalone solutions. No matter what design narrative you are looking to achieve in your home, Lutron has a shade to match. Available in dozens of colors, styles, and fabrics, Lutron guarantees you'll be able to find the perfect shade solution that enhances your home's design.
5. Palladiom wall control
Seen in some of our most high-end projects, Lutron's Palladiom keypads offer a combination of subtle elegance and architectural design. Available in a variety of colors and finishes to complement any décor, Lutron's design-led Palladiom keypads can be programmed to control a wide range of devices, including lights, shades, and HVAC systems.
Palladiom design-driven keypads are designed to be easy to use and have large, tactile buttons that are easy to find and press, with backlighting so you can see them even in the dark. In addition to being easy to use, Palladiom keypads are also highly customizable. You can choose from various engraving options to personalize the keypads for your home.
Third-party compatibility
Lutron understands that customers may have existing smart home ecosystems or specific preferences for certain devices that might go beyond their own solutions. That's why Lutron has long prioritized third-party compatibility, ensuring that its products can seamlessly integrate with a wide range of other smart home platforms and devices.
1. Voice assistants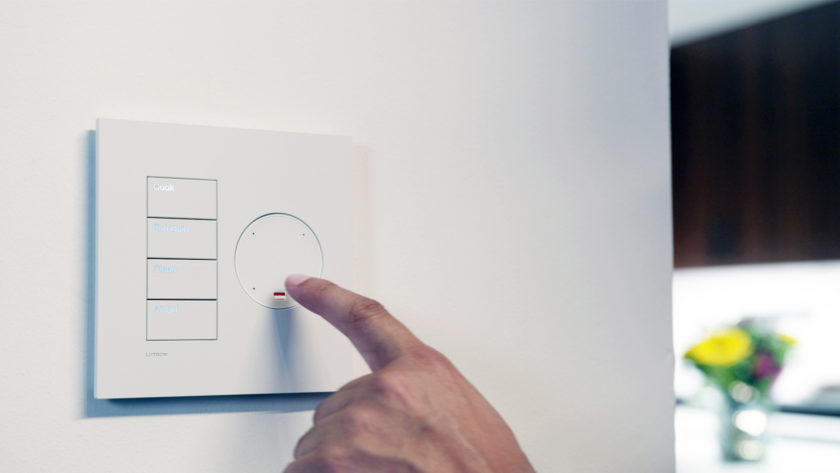 Lutron products, such as HomeWorks QS and RadioRA 3, integrate smoothly with popular voice assistants like Amazon Alexa and the more security-focused Josh.ai. In fact, Lutron and Josh.ai partnered together to create the first voice-control integrated lighting keypad, combining Lutron's design-led keypads with the seamless voice control of Josh.ai. This compatibility with voice control solutions allows you to control your lights and shades using voice commands, enhancing the convenience of your smart home.
2. Smart home hubs
Whether you use a consumer-grade smart home system like Apple Homekit, or a more comprehensive and luxury-grade system like Savant, Lutron's products can easily become a part of your smart home ecosystem. This enables centralized control and automation of your lighting, shading, and other smart devices.
3. Integration with other smart devices
Lutron's commitment to interoperability extends beyond voice assistants and hubs. They also work seamlessly with a wide array of other smart devices, including thermostats, security systems, and audio-visual equipment. This level of integration empowers users to create custom automation routines and scenes to suit their specific needs.
Why Lutron is the right solution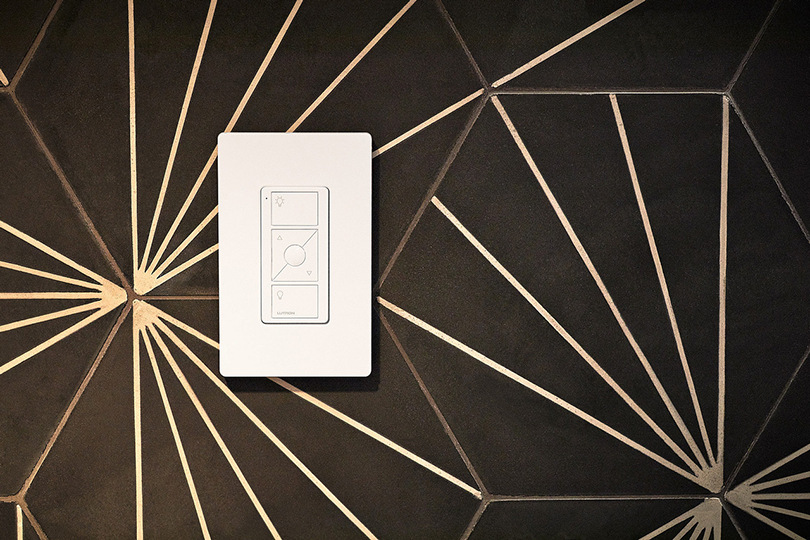 With numerous options in the market for lighting control, why should you choose Lutron? Here are some compelling reasons:
1. Reliability and quality
Lutron is synonymous with reliability. All of their products undergo rigorous testing to meet the highest quality standards. When you invest in Lutron, you're investing in a solution that is built to last, providing peace of mind for years to come.
2. Comprehensive product portfolio
Lutron offers a wide range of products, catering to various needs and preferences. Whether you want a simple dimmer switch or a complex, whole-home automation system, Lutron has you covered. Their diverse product lineup ensures there's a solution for every budget and requirement.
3. Superior user experience
Lutron understands that user experience is paramount in smart homes. Their products are designed with intuitive interfaces, making it easy for homeowners to adjust lighting and shading to create the perfect atmosphere. The simplicity of use is a hallmark of Lutron's design philosophy.
4. Energy efficiency
Lutron's lighting control systems are designed to maximize energy efficiency. By dimming or turning off lights when not needed, you can significantly reduce your energy consumption and lower your electricity bills. This not only benefits your wallet but also contributes to a greener environment.
5. Exceptional customer support
Lutron's commitment to customer satisfaction extends to their exceptional customer support. Should you encounter any issues or have questions about their products, their knowledgeable support team is always ready to assist, ensuring a smooth and hassle-free experience. TSP Smart Spaces maintains Diamond Dealer status with Lutron. This assures customers that we are well-equipped to troubleshoot, install, and retrofit any existing Lutron system. 
6. Future-proof solutions
In the ever-evolving landscape of smart home technology, Lutron stays ahead of the curve. Their commitment to software updates and compatibility with emerging technologies ensures that your investment remains relevant and future-proof. Given that their systems are built to scale as well, you can invest in a Lutron system as the core of your smart home, building around it as your home technology evolves and grows. 
In conclusion
Lutron Electronics has earned its reputation as a leader in the lighting control and home automation industry for good reason. Their extensive product portfolio, commitment to quality, and compatibility with third-party systems make them the right choice for anyone seeking a lighting control solution that combines sophistication, convenience, and reliability.
Whether you're a homeowner looking to enhance your living space or a business owner seeking to optimize your workspace, Lutron has a solution that can be tailored to meet your needs. If you're interested in bringing Lutron to your home or commercial space, let's chat! We'd love to have you visit our showroom in SoWa to experience Lutron first-hand and see the benefits it can bring to your life.