Want an Eco-Friendly Smart Home? We're Here to Help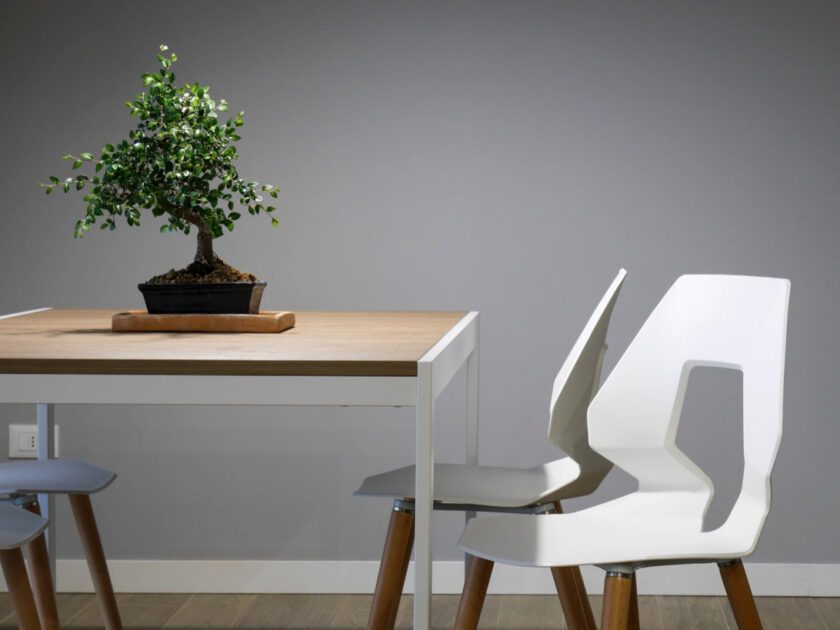 Smart home technology makes it easy to manage lighting, temperature, and other home elements. At the same time, smart home technology can help make a house eco-friendly.
For example, consider smart home lighting. A new smart home always coordinates lighting control with the latest LED light bulbs, which are more durable and offer comparable quality to incandescent varieties. In fact, the U.S. Department of Energy (DoE) points out that LED light bulbs could "fundamentally change the future of lighting in the United States" for several reasons, including:
Energy Savings: LED light bulbs use 75% less energy than incandescent light bulbs.
Heat: LED light bulbs emit only a small amount of heat; comparatively, incandescent light bulbs release about 90% of their energy as heat.
Lifespan: LED light bulbs last 25 times longer than incandescent light bulbs.
As homeowners explore new ways to go green, expect the demand for LED lighting to increase. Additionally, DoE states that widespread use of LED lighting could save approximately 348 TWh of electricity by 2027. Resulting in total savings of more than $30 billion at current electricity prices. This is the equivalent annual electrical output of 44 large electric power plants (1,000 megawatts each)!
Is It Too Late to Make My Home Smart and Eco-Friendly?
At TSP Smart Spaces, we can transform your vision of an eco-friendly smart home into a reality. We work with clients and architects to identify ways to make homes smart and eco-friendly. Plus, we can help you quickly replace your home's incandescent or halogen light bulbs with smart LEDs from Ketra — and even smarter lighting control from Lutron, a global pioneer in environmental lighting control.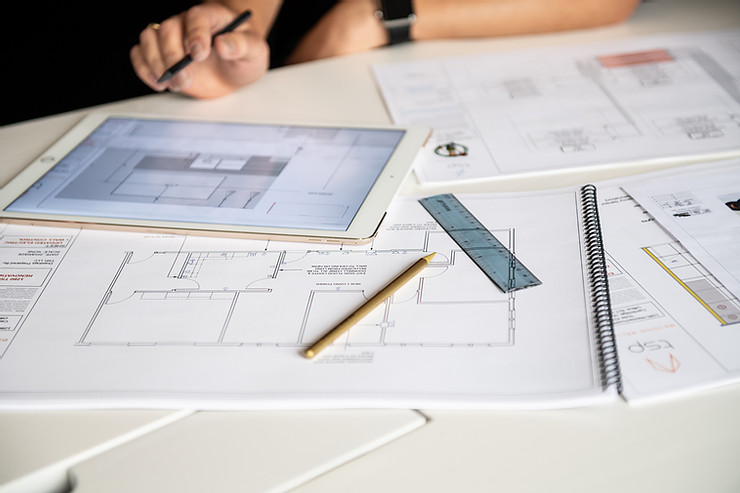 Lutron Caséta and Lutron HomeWorks are two of our most popular smart home lighting control solutions. Caséta offers a great starter option for smart lighting control, and you can buy it from Amazon, The Home Depot, and other online and brick-and-mortar retailers. HomeWorks is considered the most advanced smart lighting control system on the market today — and it's only available from lighting control experts like TSP.
Lutron Caséta
Caséta lets you set your lights to turn on or off at specific times. It features a Sunset Tracker that controls your lights even when the season changes, enables you to use a single dimmer switch for multiple light bulbs, and works with more smart devices than any other lighting brand. Caséta also comes with a Smart Bridge, a device that ensures you can connect your home lighting to your Wi-Fi without disrupting your internet connection.
Lutron Homeworks
HomeWorks consists of smart keypads, dimmers, switches, and sensors — and can be linked to smart window treatments and temperature control systems. It offers advanced features like voice and audio controls, shade options, and remote monitoring. Also, HomeWorks provides drop-in replacement products, so you avoid the stress of putting new holes in walls or dealing with excess noise or dust if you ever want to upgrade your system.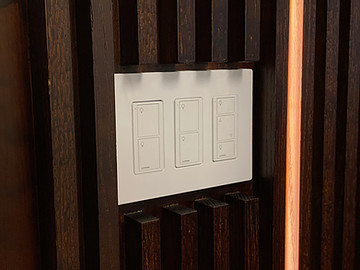 Thanks to our longstanding partnership with Lutron, we can simplify and upgrade your home lighting. First, we'll analyze your home and determine the ideal LED light sources to accommodate your needs. We'll then offer personalized recommendations to meet your lighting requirements. Finally, we'll develop and execute a plan to deliver eco-friendly smart lighting — all of which is simple to control via a keypad, tablet, mobile phone, or voice.
Of course, Lutron home lighting technology allows you to do more than just turn your lights on or off. Lutron technology enables you to activate lights at exactly the level you need — from anywhere, at any time. This means you won't have to worry about running bright lights in the bathroom in the middle of the night. It also means you can dim your home lighting throughout the day, reduce your energy consumption, and save money.
Smart Home Thermostats Are Available, Too
In addition to smart home lighting, smart home climate control helps homeowners keep their residences at the ideal temperature — without wasting energy. To better understand the value of a smart home thermostat, consider two options: The Google Nest and Savant Multistat.
The Google Nest smart home thermostat helps you set and maintain the exact temperature you want for any room in your home. You can install a Google Nest smart thermostat on a wall or shelf, and the device turns itself off when you're away. The thermostat provides real energy savings, too — in many instances, it pays for itself within two years.
Savant Multistat
If you're looking for something that's part of a larger system, the Savant Multistat climate system provides climate control as part of Savant's complete intelligent automation platform. You can use the Savant Pro App to create set points for room temperature across your home and to turn off the heating or A/C when you're away.
If you work late on winter nights and want your bedroom warm when you get home, Multistat's got you covered. The Savant home automation Multistat even features a stylish, high-resolution touchscreen display that shows you the temperature inside and outside your home, the local weather forecast, and Savant Scenes which can control your lights, HVAC, TVs, and music.
DIY vs Professional Installation
The Google Nest smart thermostat is available for purchase online, and like Caséta, does not require a complicated installation process. On the other hand, Savant Multistat is sold as a comprehensive climate control system, and like HomeWorks, must be installed by experts.
If you're considering smart lighting control, smart thermostats, or other smart home technologies, TSP can help. We're smart home experts, and we want to help you find the right technologies for your residence. To do so, we'll learn about you and evaluate your home. Then, we'll provide a recommendation, set up your smart home devices, and ensure you can enjoy an unparalleled experience any time you use them.
Smart Home Technology: The Next Generation
The next generation of eco-friendly smart home technology looks promising. Home batteries like the Tesla Powerwall use solar energy to meet a home's energy needs over the course of a day. Meanwhile, the Racepoint micro-grid smart home energy system enables homeowners to generate electricity on their own. Other eco-friendly smart home technologies may soon become available that help homeowners optimize their energy savings as well.

TSP monitors the latest and greatest smart home technology and is leading home automation in Boston. We're committed to providing eco-friendly smart home technology that you can enjoy both now and in the future.
To learn more about our smart home technology offerings, please contact us at [email protected] or call us at 617 267 3030.
---
---