08.16.2021
Pro-Talk with Smart Technology Experts Aaron Stallings and Michael Oh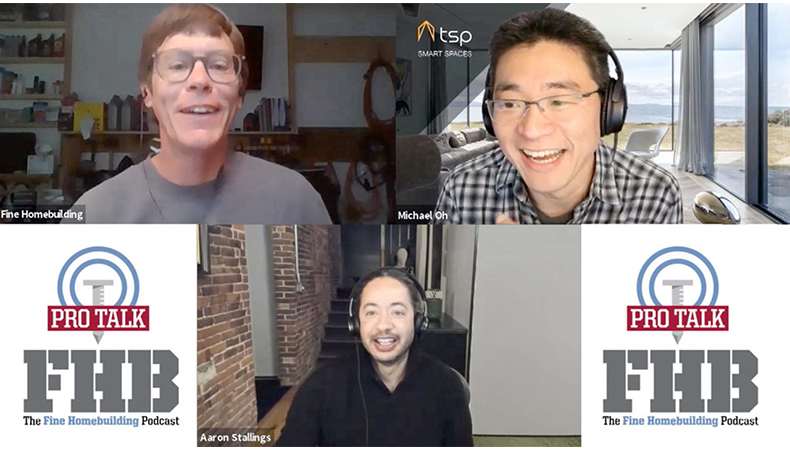 The Fine Homebuilding Podcast "embodies Fine Homebuilding magazine's commitment to the preservation of craftsmanship and the advancement of home performance in residential construction. The show is an informal but vigorous conversation about the techniques and principles that allow listeners to master their design and building challenges." On a recent episode of the Fine Homebuilding Podcast, host Patrick McCombe sat down to chat with TSP Smart Spaces Director Aaron Stallings, and President Michael Oh, both smart technology experts, to discuss home automation. What ensued was a fun discussion about smart technology and what it can do for you and your home.
Patrick, Michael, and Aaron discussed everything smart home integration including but certainly not limited to:
What it means to be an integrator
How to best explore automation possibilities with homeowners
A design-led approach to technology and smart space design
Preparing for the future and preventing technology obsolescence
Their roles at TSP and much, much more!
Check out the podcast and learn more about Michael and Aaron. Learn more about all the smart technology experts at TSP Smart Spaces and meet the team. Interested in learning more in-depth about any of the topics covered in this episode? Contact us with any questions!