10.21.2021
Michael Oh Featured in Modern Luxury Interiors' Design Mavericks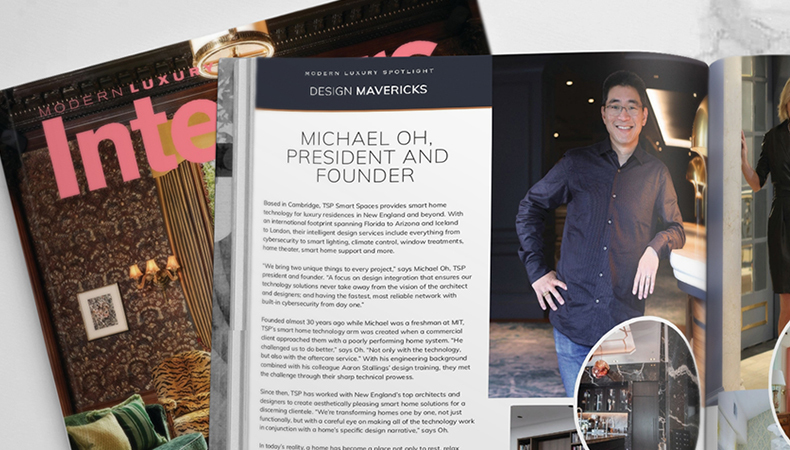 We're honored to have Michael Oh, President of TSP Smart Spaces featured in the most recent issue of Modern Luxury Interiors Boston in their Design Mavericks section. Design Mavericks highlights different leaders in residential and commercial design throughout the Boston area.
From the article: "We bring two unique things to every project," says Michael Oh, TSP president and founder. "A focus on design integration that ensures our technology solutions never take away from the vision of the architect and designers. And having the fastest, most reliable network with built-in cybersecurity from day one."
This article highlights how Michael and TSP Smart Spaces are bringing smart home automation to residential homes. It also shows our commitment to smart space design, installation, and smart home support.
Contact us today to begin your smart journey.