Smart Home Apartments: How Iceland Is Leading the Way for Smart Home Acceptance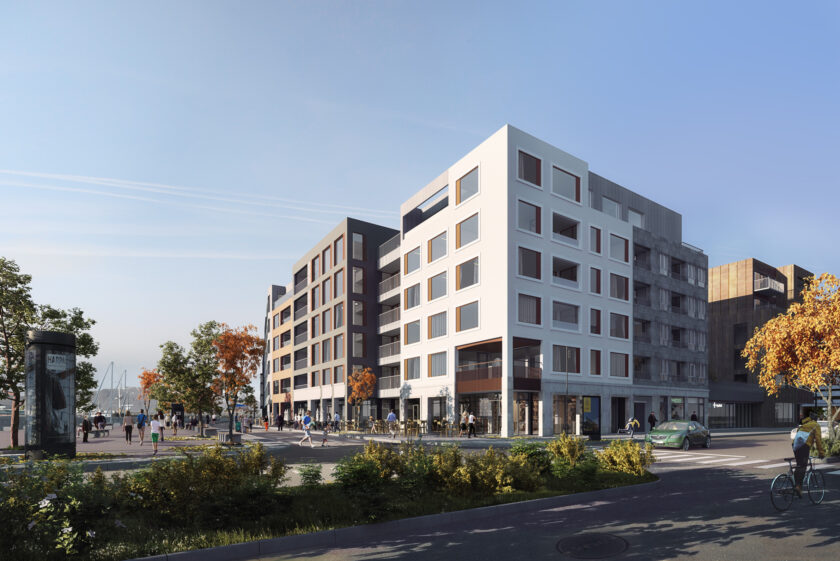 ,"Austurhöfn" is a pretty hard word to pronounce for those of us without much Icelandic vocabulary. Its literal translation means East Harbor. This refers to the location, and North Atlantic view, of the 71 new smart home apartments units in Reykjavik.
Its real significance, however, has nothing to do with its name or location. It is the first residential complex in Reykjavik being built with every unit, from the smallest to the largest, as "smart home ready." TSP Smart Spaces, with its sister company, Nordic Smart Spaces, has been instrumental in making Austurhöfn a template for the future of multi-dwelling smart homes.
Smart apartments have been available for years. However, these always come with home automation as part of a custom (read: luxury) upgrade package. Historically, developers haven't offered a smart home automation equivalent to the basic mix-and-match options that homeowners and builders usually have for included features like countertops and cabinet finishes. Most buyers have not been reliably willing to pay a premium for technology.
Smart Home Apartments
Austurhöfn is changing that. Smart home technology is included in every unit, not as an add-on, but in the fundamental design of the building. We have worked with the complex's developers and engineering team. Together, we've ensured all the details have been considered. In other words, the commitment to delivering an elevated experience for all residents is what drives our success in home automation.
"We've always had the vision that yesterday's smart homes can be made much more affordable. By combining the best of today's smart home technology and working closely with property developers. This way they aren't only accessible to those with the most disposable income. Austurhöfn will lower the cost of implementing smart home technology and give buyers a menu of options to add whatever smart home features that they want." – Michael Oh – Founder, TSP Smart Spaces
Using technology from Savant home automation and Lutron, owners of these units will be able to control their lighting and heating using Savant's one-app home automation platform. In addition, owners will have options to integrate their own devices. Whether it is Google Home, Apple HomeKit, and Sonos, Austurhöfn gives residents the ultimate flexibility in smart home options.
By incorporating smart home technology from the outset, developers and builders are signaling a move, and encouraging automation's transition from yesterday's luxury-only benefit to today's standard and expected future. Importantly, the early success of Austurhöfn is a sign that buyers are ready for it. This project also won two awards in 2021. It won a coveted Lutron Excellence Award, and a CEDIA 2021 award as well! Contact us for more information!
---
---