A look into smart home control systems Savant and Lutron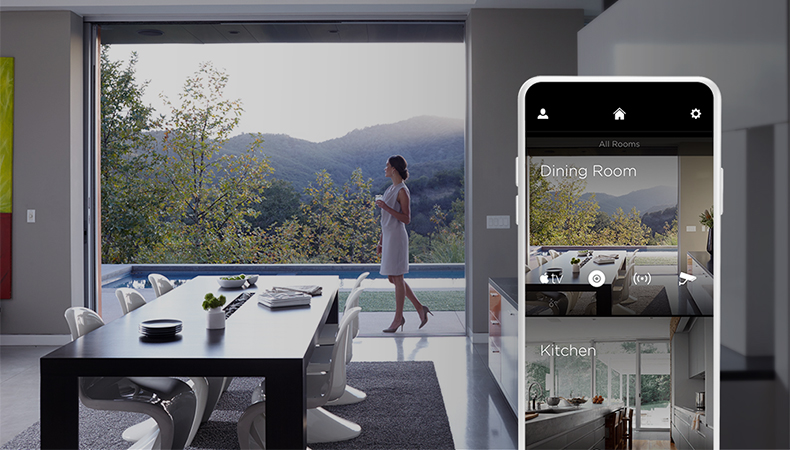 Smart home technology is becoming increasingly popular, offering convenience, energy efficiency, and enhanced security. Two leaders in the market stand out: Savant and Lutron. While plenty of smart home control systems exist, in our decades of experience, Savant and Lutron stand above the rest thanks to a commitment to ease of use and reliability. This blog post will explore these two innovative systems, examining their features, benefits, and how they can transform your living space into a seamless and intelligent environment.
Savant smart home control system
Savant is a cutting-edge smart home control system that seamlessly integrates various aspects of your home, including lighting, climate control, whole home audio, security, and more. Savant's user-friendly interface and advanced automation capabilities give homeowners effortless control over their living environment. It is the central control system in most of our luxury projects.
Third-party compatibility
One of Savant's biggest selling points is its compatibility with a wide range of third-party smart home devices. This enables you to control everything from thermostats and lights to audio/video systems and security cameras from a single app or dedicated touchscreen. Just about every third-party smart home device on the market integrates seamlessly with Savant. And with intuitive controls in their award-winning mobile app, you can easily customize scenes, such as "Movie Night" or "Good Morning," to set the perfect ambiance or automate routine tasks with the touch of a button.
Savant also offers integration with voice assistants like Amazon Alexa and Josh.ai, allowing you to control your smart home using simple (or as complex as you'd like with Josh.ai) voice commands. We discuss Josh.ai a bit more in depth further on. 
Savant Power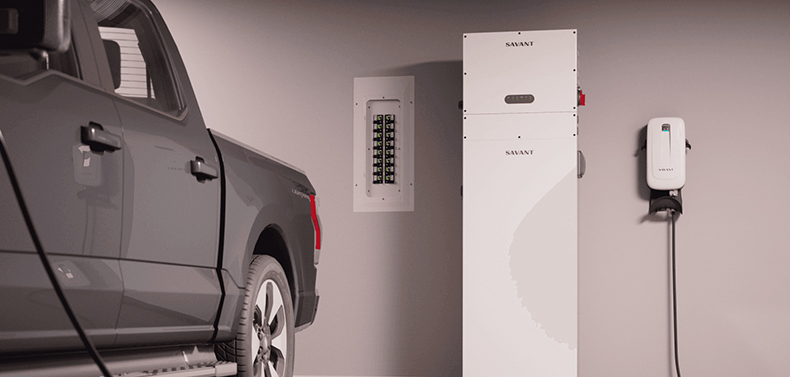 Newest to Savant's offerings but sure to be a game-changer in years to come, Savant Power brings unparalleled energy management to your home. Giving you the ability to monitor your usage, optimize your energy efficiency, and manage your solar, battery, or generator backup sources, Savant Power tackles the next frontier in home technology. In a smart home using smart power solutions, you can optimize your energy spend in a few different ways.
First, you can set your daily schedule in the Savant App so that your home only feeds power to the rooms that you're using at any given moment. Next, Savant Power can measure and determine when energy is cheapest, saving the charging of high-load solutions for when energy is the most cost-efficient (especially useful with electric vehicles). Finally, Savant Power provides seamless power management during unplanned outages, keeping you and your home online and powered during even the worst of storms and power outages. Put all this together, and you have a home that has reduced dependency on the power grid, but operates more efficiently, saving you money and reducing your carbon footprint.
Lutron home control system
Lutron is renowned for its expertise in lighting control systems, offering innovative solutions that enhance comfort and convenience in your home. While Savant offers comprehensive solutions for just about everything under the umbrella of home technology, Lutron is a bit more focused. 
Lutron's smart home control system is focused primarily on lighting control and motorized shades/blinds. These solutions can be seamlessly integrated into your home wiring, enabling you to control and automate your lighting from a centralized system or a mobile app. The ability to adjust lighting levels, create scenes, and schedule lighting events gives you full control over your space's ambiance and energy usage. 
Lutron vs. DIY solutions
One area where Lutron really excels is the diverse range of styles and fabrics offered with their motorized shades and blinds. Every home has a distinct design and feel they are trying to achieve, and motorized shades can add to this. If you're looking for DIY solutions for automatic shades at Home Depot or Lowes, you'll not only be constrained to just a few basic colors, but you'll have to deal with a loud motor and unreliable technology. Lutron's shade and window catalog offers hundreds (if not thousands) of options across different fabrics, colors, and styles. They also have an incredibly quiet motor (quieter than your kitchen refrigerator) and reliably work for years.
This is also true with their lighting controls. Lutron's design-driven keypads are available in a wide spectrum of colors, metals, and button configurations, ensuring every homeowner has multiple options for blending their home technology with their home's design narrative.
Comparing Savant and Lutron 
While both Savant and Lutron excel in the smart home control space, they differ in their focus and approach. Savant aims to provide a comprehensive solution, integrating various aspects of your home into one cohesive system. On the other hand, Lutron specializes in lighting control and window treatments but also offers integration with other smart devices.
Savant's strength lies in its versatility and broad compatibility with third-party devices. This makes it an ideal choice to control multiple systems from a single interface. Its advanced automation features and geofencing capabilities enhance your home's convenience and energy efficiency.
With its emphasis on lighting control, Lutron is the go-to choice for those seeking to transform their home's lighting experience. Its range of lighting control solutions, including dimmers, switches, and motorized shades, can be customized to meet your specific needs. Lutron's integration with other smart devices ensures a harmonious and synchronized smart home ecosystem.
Which is best?
The easiest way to differentiate which of these smart home control systems are best for your home is by determining what degree of automation you need. If you're only looking for lighting and shade control, a Lutron control system is perfect for your needs. If you're looking to incorporate AV, security, and more, Savant is the best choice for you. Thankfully, Savant does support Lutron solutions. If you do go with a larger Savant system for your home, it doesn't mean you can't take advantage of Lutron's lighting solutions or window treatments!
Voice control – Josh.ai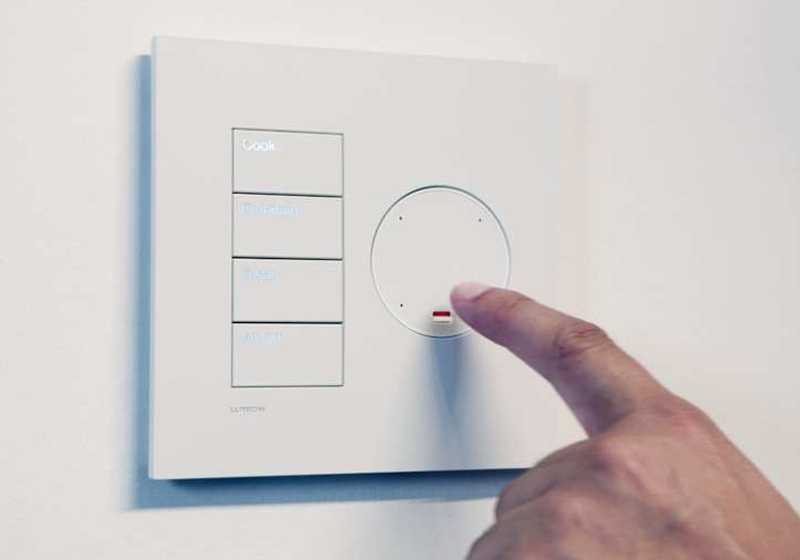 From The Jetsons to the Disney channel movie Smart House, smart homes have long been synonymous with voice control.  Unfortunately, solutions like Amazon's Alexa pose legitimate privacy concerns for anyone wary of how their data is being used. This is where Josh.ai comes in.

Josh.ai is a voice control system for your home that focuses heavily on privacy and protecting user data. Josh's cloud is built on a secure platform that maintains PCI, HIPAA, ISO, and SOC compliance. In stark contrast to Alexa, Josh.ai never shares your data for marketing purposes or sells it to third-party advertisers. You get to decide how much information your home collects. If that's not enough for you, every Josh.ai unit comes with a physical mute button you can toggle on or off during sensitive conversations or work calls.
Josh.ai integrates seamlessly with both Lutron and Savant. Lutron even has custom-made Palladiom keypads with built-in Josh.ai integration. This, coupled with Josh.ai's ability to understand complex commands makes Josh.ai an unparalleled standard in smart home voice control.
Leave it to the professionals
Smart home solutions from Best Buy or Amazon boast simplicity and are easy to install by just about anyone. Unfortunately, this often means you're not getting the very best when you go this route. It can also lead to improperly configured devices that put your data at risk. When you go with Savant or Lutron it's best to leave the design and installation to the professionals. A smart home integrator understands what solutions to use, how to install them, and how to perform regular updates to your system so any vulnerabilities are quickly patched. A smart home integrator will also design your smart home control system with the future in mind. They're looking to build a system that can be improved on over the years, and not become obsolete quickly. 
It may be tempting for a tech-savvy user to install their own smart home systems. But it's almost always safer and saves you money, to go with a professional smart home integrator. 
If you're ready to bring Lutron or Savant to your home, we'd love to hear from you. Even if you're not sure which solution would be best for you and your home, let's chat. We can guide you towards the right solution and help you design the smart home of your dreams.