12.15.2020
We're awarded the Black Tier in HTA's Best in the U.S Awards!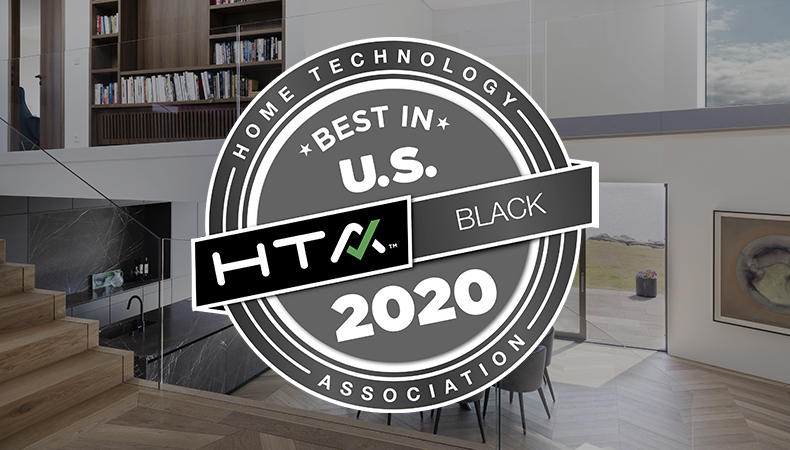 We are beyond proud to be awarded the Black Tier in HTA's Best in the U.S Award. We didn't even have this on our radar, so this is a massive honor. HTA is the leading industry certification organization here is the U.S.
This is what they say about the Black tier: "This tier is for those firms who have clientele with projects that are extremely custom, very complex, demanding, and often 'cost-no-object.' These firms must be at the top of their game to survive in that environment. They must also have a significant percentage of their business experience come from larger and more complex technology systems."
Thank you to all our amazing clients and vendors! We feel extremely lucky to have a set of clients who embrace technology and enjoy pushing the boundaries. In fact, we share this HTA's Best in the U.S Award with all of you!
About HTA Best in the U.S Award:
The Home Technology Association exists to empower homeowners and the specification community with an independent method to evaluate the technical competence, customer service, and reputation of home technology professionals.
By providing rigorous standards, we seek to elevate the execution and enjoyment of technology and ultimately provide an objective method to match the right professional with the right project.
---
---