11.12.2020
TSP Smart Spaces Wins CRN IoT Innovators Award for Fourth Year in a Row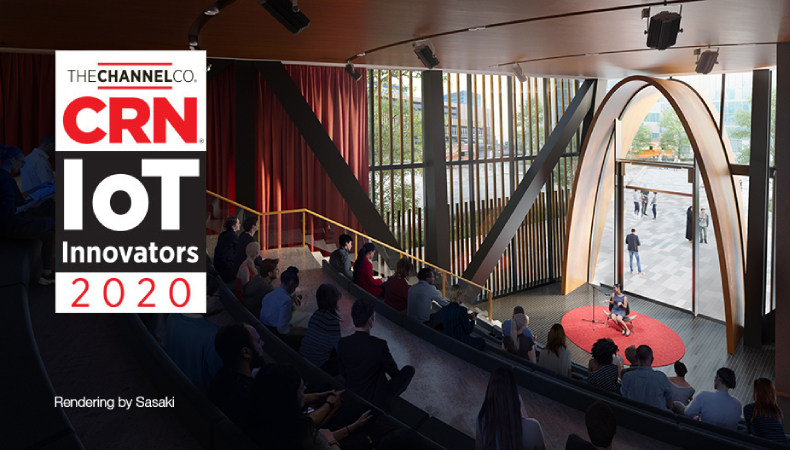 TSP Smart Spaces is honored to have won at the CRN IoT Innovators Award 2020 for the fourth year in a row.
Each year CRN honors solutions providers leading the charge in bringing unique and innovative Internet of Things solutions to enterprises, small-to-medium businesses, and government agencies. This year, we were thrilled to have 10 World Trade win the award, an upcoming development project in the heart of Boston's famous Seaport District.
TSP's work on 10 World Trade wins CRN IoT Innovators Award for 2020
10 World Trade, a new 17-story building, will push the boundaries of functionality and design to be an architectural work of wonder, serving private businesses and the public alike. The Seaport District in Boston is quickly becoming one of the nation's fastest developing technology hubs, and 10 World Trade will further this trend by establishing a public realm that is not just usable but active and energized twelve months a year.
Developer Boston Global Investors (BGI) brought TSP Smart Spaces to the project as a vital consultant on AV and Low Voltage infrastructure. What resulted was a collaboration between BGI, TSP Smart Spaces, and architect Sasaki to create a revolutionary design for the building's infrastructure that integrated everything a commercial building today requires to attract professional clientele and serve the public as well.
Involved at every level, TSP Smart Spaces worked to equip the building to handle all possible needs for the public or the building's tenants. This includes a robust 10-gigabit core network, building-wide video capabilities, lighting and shade control for the common areas, and AV solutions for the building's stunning auditorium.
Bring Smart Technology Solutions to Your Development
Learn more about our project at 10 World Trade here. Are you interested in bringing smart technology to your development project or residential home? Our real-world experience spans from luxury apartments in Reyjkavik to AV and conference room solutions in some of the world's top businesses. Contact us to start your smart home journey today and see how technology can elevate the space around you.
---
---