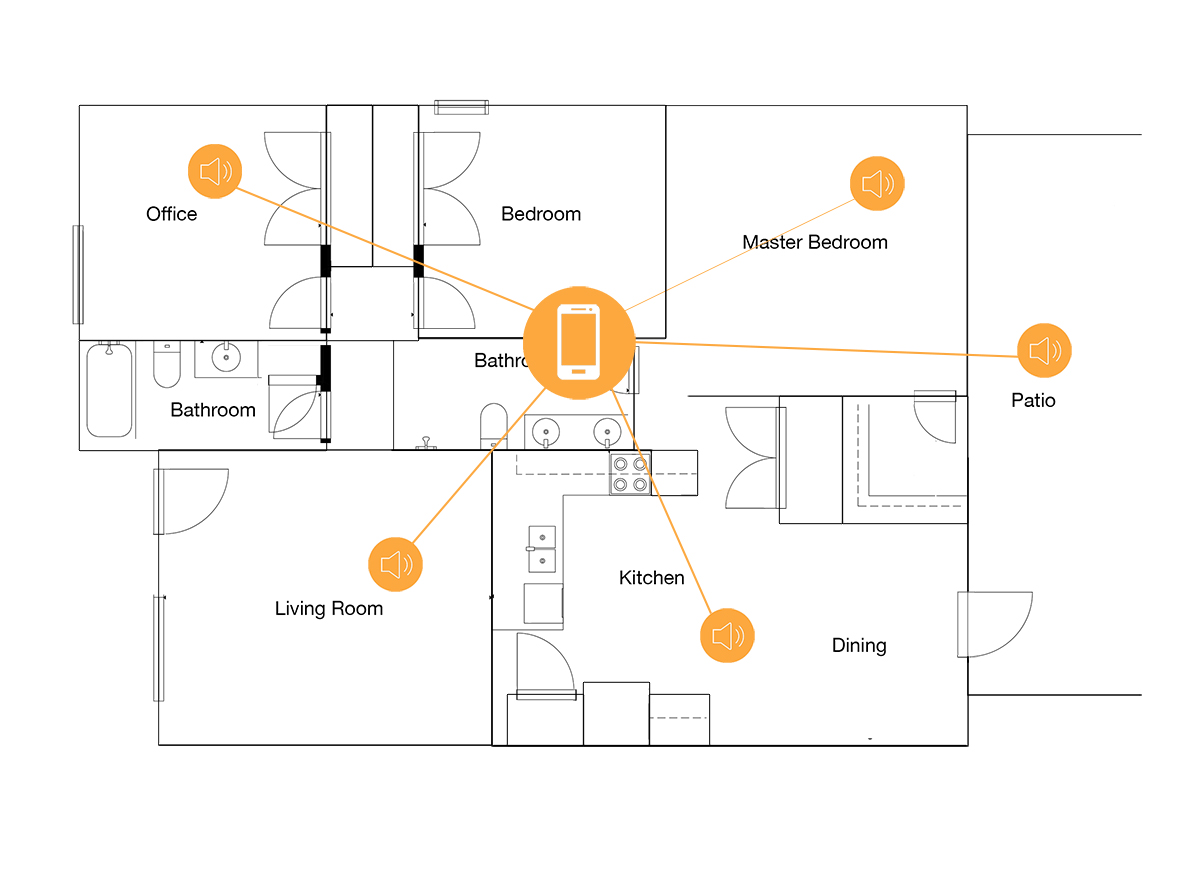 Control your audio
Whether it's your smartphone or a Josh.ai voice control unit, whole home audio puts the power in your hands to control the audio in your entire home at once or choose certain rooms (or zones) to play your favorite tunes.
Outdoors
Just because you're outdoors doesn't mean you can't have audio. Outdoor speakers are weatherproof and designed to cut through competing noises from the wind or other common interferences. Whole home audio keeps you connected, even when outdoors.
Kitchen
Whether hosting guests or cooking dinner, whole home audio keeps you connected to your favorite music, podcast, or radio station. The kitchen is the perfect place to strategically place hidden speakers so they don't distract from the main purpose of the room.
Bedroom
Your bedroom should be your palace of relaxation and rejuvenation. Whether you prefer soundscapes to help you fall asleep, or the news as you wake up each morning, whole home audio keeps your routine easy and consistent.
Living Room
Just because your speakers are connected to your television doesn't mean they can't be used for music or entertaining. Whole home audio connects your entire home's speakers, even the ones used in a media room or home theater.
Home Office
With more of us working from home on a consistent basis, the home office is one place to not skimp on good audio. Whether you're going with a simple soundbar or a more robust system with architectural speakers, whole home audio keeps your office connected to the rest of your home.